Health and Environment News - Emigrate UK Page 7
This is the category page for all Health and Environment news here on emigrate.co.uk, where you can view all the Health and Environment emigration news.
UAE expats encouraged to look after their mental health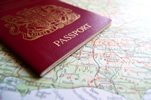 The modern-day fast-paced, competitive environment experienced by expats on overseas assignments often results in mental health problems. The initial challenges of relocation to an unfamiliar country with a totally different culture all raise the risk of mental health problems, especially when compounded by an unfamiliar workplace and...
Private healthcare insurance for part year retirement in the USA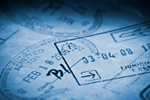 If your retirement plans include a few months' stay in the USA every year, it's essential to sort out private healthcare insurance before you leave. Unlike in European countries and the UK, healthcare in the USA is a complicated mix of age-related care and private treatment paid for by taking out expensive healthcare insurance. It has...
Nat Geo surveys effects on colonial cities of expat retirement hubs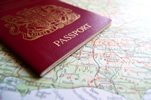 Latin America is now almost as popular with older British and European expats as it is with their American equivalents. When a region becomes increasingly popular as an expat destination, it's inevitablet changes will take place both to the incomers and to the destinations themselves, especially if the bulk of the new arrivals are older...
Malaysia scores with expat families for education and healthcare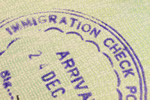 Malaysia is climbing the ratings for its ease of settling in for expat families. Whilst Singapore holds the crown as the best world country for expat professionals on relocation, Malaysia is creeping up the ratings as a family-oriented destination. According to a recent survey, reassignment to the tropical country is a smooth transition...
New Zealand still a great expat destination for jobs and retirement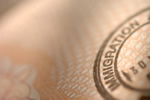 For many decades, New Zealand has been a dream destination for British expats, but recent increases in the cost of living have reduced its popularity with retirees. The stunning beauty of New Zealand's amazing volcanic landscape is familiar to everyone who's watched the Lord of the Rings movie trilogy and its prequel The Hobbit whilst...
Evaluating the Philippines as a retirement destination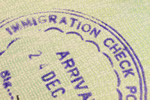 Despite its present political problems, expats living in the Philippines are still convinced they made the right choice. According to a recent expat survey, the Philippines is all about personal fulfilment, feeling at home, making supportive local friends and living the life they'd dreamed about in a tropical haven. Some 52 per cent of...
Is Cape Town the answer for adventurous expat professionals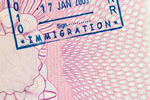 If you're looking to emigrate for work reasons and none of the usual destinations appeal, South Africa and its capital Cape Town might well tick your boxes. Relocation nowadays seems to concentrate on just a few well-known destinations, with massive salaries, upscale extras and high-flying career success the main draws. However, if a...
Is Greece really the pits for expats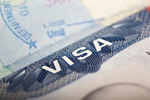 Does Greece really deserve its recent bad press as an expat destination? In a recent survey, Greece was rated as the worst place in the world for expat living for the fourth year in a row, with finance and family life the least acceptable to any right-minded expatriate tempted to give it a go. The survey is considered by many expats to be...
Controlling your work life balance in the UAE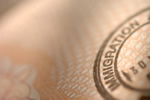 For present-day expats, the goal is work-life balance, but our jobs are seen as our identity and our entire purpose in life. When self-worth is linked to success in a profession, is it time to call it quits and retire to a desert island? Increasingly, researchers into work/life balance are seeing the pursuit of success, meaning and...
Dubai guidebook for expats includes rights and responsibilities as well as culture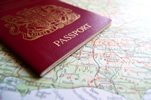 A new guidebook aimed at newly arrived expats in the UAE looks set to make adjusting to the unfamiliar culture far easier. The book, entitled somewhat prosaically 'A Guide for Foreign Workers' comes in three languages, - Arabic, Urdu and English, and sets out information on the UAE's culture and history as well as giving full...