Health and Environment News - Emigrate UK Page 3
This is the category page for all Health and Environment news here on emigrate.co.uk, where you can view all the Health and Environment emigration news.
Tips for expats taking their pets with them on relocation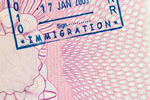 If you can't bear to leave your beloved pets behind when you emigrate, these tips will help. Planning to move overseas can be an exciting challenge, but leaving beloved dogs or cats behind isn't an option for the vast majority of those heading to another country. Many pet owner have said relocating their furry best friends is more...
Cambodia's charm and low living costs attract expat retirees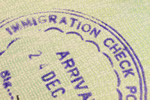 If you're looking to relocate to a country with a low cost of living, stunning scenery, a fascinating history and friendly locals, you could do far worse than consider Cambodia. Far less well known than neighbouring Thailand as an expat destination, Cambodia has many of the same advantages and fewer of the off-putting disadvantages than...
Brits looking to expatriate can now find property bargains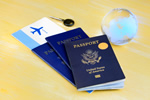 Sunnier climes and a better quality of life are the most often quoted reasons for leaving the UK. Given that most would-be expatriates choose destinations high in sunshine, low in living expenses and superior as regards quality of life, has the pandemic caused the inclusion of other positives in order to balance the negatives of an...
Expat arrivals in Germany confused over dual healthcare insurance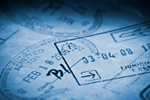 If you're heading to Germany to take on a new job, health insurance is high on the must-do list. The major issues of moving to a new country include adjusting to an unfamiliar culture, learning a new language and taking on board new laws and regulations. Once you've actually arrived and are settling into your new routine, you'll be...
Considering Costa Rica as a secure answer to expatriation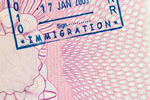 Expats are turning to Costa Rica for a successful transition to retirement or a new job. Known as Latin America's answer to Switzerland, Costa Rica is now catching on as a stable, democratic alternative to other popular European hubs. Its tax system favours expatriates, it's committed to the preservation of its natural beauty and it...
Spanish nightclub owners gutted at Phase Three regulations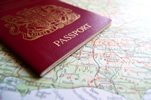 British expats in Spain's Balearic Islands are gutted at Spain's new measures preventing the spread of the virus in nightclubs. Ibiza and Mallorca have been and are still favourites with British expats as well as tourists looking for a good time in the island's nightclubs, and have been gearing up to reopen for some weeks. Sadly, a...
Vietnam returns to normal amongst happy locals and expats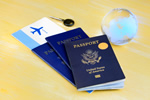 Expats in Vietnam are savouring their new-found freedom as the entire country reopens. It's proof there's life after lockdown, provided the government concerned does the right thing fast enough. That's exactly what happened in Vietnam, whilst its near neighbours were struggling with the dichotomy of doing the right thing and the...
Expats in Hangzhou unhappy about new mobile tracking app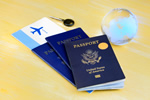 The Chinese city of Hangzhou is now using a mobile app to track its residents' lifestyles. The Chinese city's authority is reassuring objectors the app will only monitor peoples' exercise, sleep and drinking, but local social media outlets are outraged by the suggestion. Most are concerned about the invasion of their privacy, but...
Expat life in the Philippines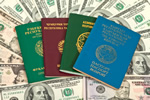 With all the coronavirus chaos going on across the world, finding a peaceful, friendly, English-speaking location is getting harder by the minute. For many would-be expatriates, finding the right location for a permanent move can be tricky as regards ticking all the boxes leading to a conversion from dream to reality. These difficult...
New Chinese law aims to destroy Hong Kong and its passionate democracy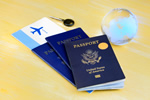 As China moves to tighten its relentless grip on Hong Kong, thousands of protestors are taking to the streets again. A shiver went through lovers of freedom of expression and autonomy when the news broke about China's latest attempt to force its authority on the former British trading settlement of Hong Kong. The massively controversial...