Health and Environment News - Emigrate UK Page 3
This is the category page for all Health and Environment news here on emigrate.co.uk, where you can view all the Health and Environment emigration news.
Is Vietnam the best place for an expat lifestyle change?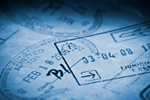 Expats who've chosen Vietnam as their base for business, retirement or entrepreneurship are generally happy with their choice. New expat arrivals in Vietnam seem to be more than happy with their new lives, citing friendly locals, tasty, healthy food and a fascinating culture, although a few stated they'd had problems getting used to...
Expat advice on healthcare challenges in Africa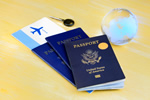 The vast sub-continent of Africa is increasingly popular with ambitious expatriate professionals, but healthcare in the more remote areas can be a challenge. Nigeria, South Africa and Kenya are all popular destinations with reasonable rankings in various surveys, but even in the cities, healthcare can be something of a lottery. Financial...
Thailand no longer a bargain basement home for expat retirees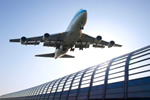 Bangkok is now a more expensive capital city than London, Madrid or Berlin. Buoyed up by its reputation for the good life at minimal cost, Thailand was a favourite with expatriates from Western countries for several decades. Retirees, expat professionals, those looking to teach English as a stopgap before moving on elsewhere in Southeast...
Improved Vietnamese healthcare services attracting expat patients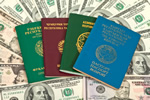 Vietnam is ramping up its reputation for excellent, affordable healthcare Southeast Asia's reputation for affordable healthcare has been diminished recently by reports of a Thai government study which revealed the country's private hospitals are hiking their charges for foreigners by up to 300 per cent. Vietnam seems to be stepping...
Vietnam scores high on affordability for expat retirees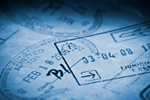 If you're heading for retirement in fascinating Southeast Asia, Vietnam is now many would-be expats' first choice. Value for money is crucial for many would-be expat retirees, even although other considerations can also be important. Food quality and the reliability of everything including water, electricity and internet access...
Safety and eco-friendliness now as important as salaries for expat professionals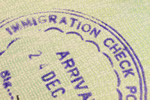 Until recently, salaries and career prospects mattered most to would-be expat professionals, but eco-conscious policies and personal safety are now taking over as the most important aspects of relocation. Of all the aspects of upping sticks and taking residence in an unfamiliar city and country, the focus for many would-be expats is...
Vietnam now favourite SE Asia expat destination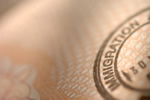 Southeast Asia is now a favourite destination for expats, digital nomads and retirees for its low cost of living, fascinating culture and quality of life. Out of all the Southeast Asian expatriate destinations, Vietnam is fast becoming the favourite due to its quality of life compared to that of its neighbours. Expats heading for either...
How can new expat arrivals keep stress under control?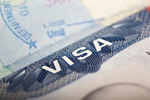 Accepting an overseas relocation to a top expat destination is cause for celebration, but internalising the inevitable stress can wreck the dream. The failure of an overseas placement isn't just a disaster for those closely involved, it's also a failure of the system for not giving enough support in the early days of a reassignment....
Expat families and pensioners in one small corner of France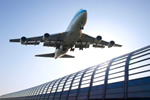 The northern, coastal region of Brittany is the real France, without the glitz of Paris and the Cote d'Azure but with a caring community based on family and friends. Over the past several decades, some 14,000 Brits have made the short trip across the English Channel to their new lives and haven't regretted the move for a minute....
Is the growing trend towards mandatory expat private health insurance all it seems?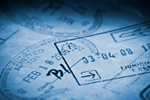 Not a day goes by but yet another expat destination rules that all arrivals for whatever purpose including tourism must have private health insurance. The 21st century seems to be setting itself up as the century of expatriation, as there are now some 66 million expats and the figure is expected to hit 87 million by 2020. People leave...