Health and Environment News - Emigrate UK Page 3
This is the category page for all Health and Environment news here on emigrate.co.uk, where you can view all the Health and Environment emigration news.
Expat families and pensioners in one small corner of France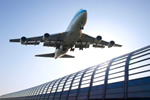 The northern, coastal region of Brittany is the real France, without the glitz of Paris and the Cote d'Azure but with a caring community based on family and friends. Over the past several decades, some 14,000 Brits have made the short trip across the English Channel to their new lives and haven't regretted the move for a minute....
Is the growing trend towards mandatory expat private health insurance all it seems?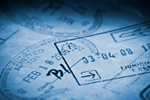 Not a day goes by but yet another expat destination rules that all arrivals for whatever purpose including tourism must have private health insurance. The 21st century seems to be setting itself up as the century of expatriation, as there are now some 66 million expats and the figure is expected to hit 87 million by 2020. People leave...
Emigrating to France to escape Brexit Britain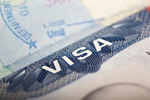 For decades, Brits who'd had enough of the changes in the home country headed for France as the nearest destination offering a more satisfying lifestyle. The thought of living through the worst predictions about Brexit Britain is causing many who voted to remain in the EU to consider leaving before it's too late. In the good old days,...
Escaping the Brexit effect as an expat in Greece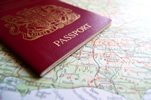 If the mere thought of Brexit is giving you itchy feet, now's the time to consider Greece as the perfect expat hideaway. With Brexit looming, disenchantment with the chaos in the British parliament and the possibility of a no-deal crash out of the EU is causing many UK citizens to think about leaving before it's too late. Emigration...
Australia still draws British expats to its cities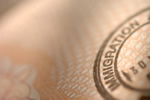 Australia has always been a major attraction for Britons looking to a new job overseas or a retirement amid superb natural beauty. An all-time British favourite for retirement, career advancement or literally any other reason, Australia still offers superb weather, remarkably beautiful landscapes, glorious beaches and an amazing abundance...
How to choose the right city as an expat in Vietnam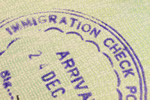 Vietnam's popularity as an expat destination is growing year by year, but choosing the right city can be tricky. Vietnam has made massive strides towards escaping its war-torn third world label and is now Southeast Asia's most thriving economy, attracting expatriates from all over the developed world. For Westerners, the move is a...
Pitfalls and problems of being an expat in a strange land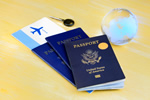 Whether you're living overseas due to a foreign relocation or as retirees, life isn't always as you'd like it to be. Life challenges occur without consideration of lifestyle or location, and can create havoc in even the best-organised expat households. Ranging from infidelity and other family issues through racial tensions, health,...
Helping expat kids adjust to their unique lifestyles on the move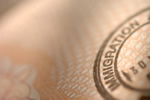 Expat parents can stifle their children's futures if they don't allow them their own, unique perspective on life. Many children who've been brought up far from their parents' cultural homelands are now known to have developed a totally unique perspective on life. They're known as 'third culture kids', and include the...
Are digital nomads happy with their lifestyles?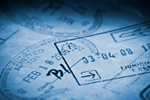 Calculating the ups and downs of being a digital nomad in a series of strange lands. Becoming a digital nomad is yet another of the internet age's conundrums as it takes a certain type of expatriate to cope with the stress of continual change. Many would-be expatriates sick of the humdrum reality of life in the home country decide to...
Kenya offers expats good salaries and a total lifestyle change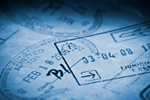 Africa may not be at the top of prospective expat professionals' list of suitable continents, but Kenya and its capital Nairobi are undiscovered gems for many. The African state of Kenya is famed for the spectacular natural beauty of its wildlife havens, but many would-be expats don't quite realise it's one of the vast continent's...