Health and Environment News - Emigrate UK Page 2
This is the category page for all Health and Environment news here on emigrate.co.uk, where you can view all the Health and Environment emigration news.
Expats heading for Amsterdam now facing Airbnb ban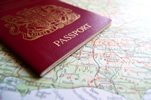 If you're a would-be expat planning a reconnaissance trip to Amsterdam or Prague, it'll cost you more than you've calculated. The popular expat destination of Amsterdam announced last week that all Airbnb short-term rental accommodation is to be banned in the city's three central districts from tomorrow. The ban doesn't affect...
Long term expat residency is trouble free in the Philippines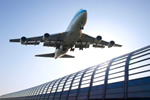 Checking out available visas for long term residency in the Philippines. For several decades, the choice of Southeast Asian states welcoming longstay expats has been considerable, but nowadays the numbers of potential expat hubs seems to be in decline. For adventurous expats, the thought of starting a business, retiring to a culturally...
Good mobile phone coverage essential for new expat retirees in Spain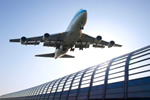 For elderly British citizens looking to spend their retirement years in Spain, choosing a district with good mobile phone coverage can ensure help is available when needed. Spain has been and will continue to be a popular retirement destination for older British would-be expats. Established expatriate communities, friendly locals, a warm...
Confused expat seniors in Spain now have residency requirement assistance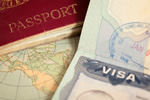 Long-stay elderly expats and new arrivals in Spain now offered extra help with getting residency paperwork in order. For older expats already in Spain and those due to arrive before the free movement door closes at the end of this year, help is now at hand to ensure no mistakes are made in residency applications. Launched by AGE In Spain,...
Stranded expats with Thai wives and families to return soon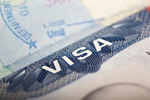 Expats married to Thais but stranded overseas are finally closer to returning to their Thailand homes. Ever since the Thai government banned incoming flights, many expats with Thai wives and children have been stranded overseas with no idea when they'll be able to return to their loved ones. Several English language news sites have...
Should potential Brit expatriates still head for Spain?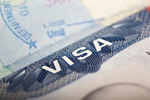 As Spain takes its chances and opens up to tourists, Brit expats aren't happy with the plan. Whilst Spain's ending of its lockdowns and opening up to tourism in order to save jobs, businesses and its economy, British expats already resident and those planning to arrive very soon aren't so sure the loosening of regulations is a good...
Expats needing a second passport and residency should head for Belize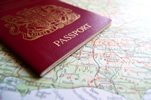 Expats needing residency and a second passport should consider Belize. An article in a major USA-based business media outlet is recommending Belize as one of the best choices for expats looking for a second passport and permanent residency. New arrivals can expect to be able to live and work anywhere in the Caribbean as well as...
How are expats in Thailand coping with the uncertainty?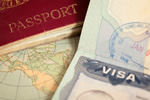 Expats in Thailand are now trapped in their very own tropical paradise. Although the focus has been on expats of all persuasions and positions trapped overseas simply because they chose the wrong moment to leave their country of residence, those following this worldwide drama should spare a thought for those who're now prisoners in...
Buying an affordable traditional home in Japan's countryside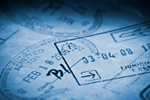 For expats in love with Japan, buying an abandoned old house in the country is the way to go. Every would-be expat looking to find a dream home overseas has read of abandoned homes and even entire villages being sold for miniscule sums on condition of their renovation within a set period of time, but few are aware that the same amazing...
Expats in Nairobi have the best of both worlds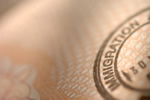 When expats dream of their favourite destination for improving career prospects as well as quality of life, Kenya doesn't always spring to mind as an option. Nairobi is possibly the first port of call for expats looking to spend time in Kenya, but adjustment might be tricky as it's not at all similar to the scrubbed, modern aspects of...