Health and Environment News - Emigrate UK Page 2
This is the category page for all Health and Environment news here on emigrate.co.uk, where you can view all the Health and Environment emigration news.
Expats needing a second passport and residency should head for Belize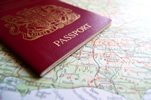 Expats needing residency and a second passport should consider Belize. An article in a major USA-based business media outlet is recommending Belize as one of the best choices for expats looking for a second passport and permanent residency. New arrivals can expect to be able to live and work anywhere in the Caribbean as well as...
How are expats in Thailand coping with the uncertainty?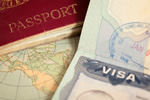 Expats in Thailand are now trapped in their very own tropical paradise. Although the focus has been on expats of all persuasions and positions trapped overseas simply because they chose the wrong moment to leave their country of residence, those following this worldwide drama should spare a thought for those who're now prisoners in...
Buying an affordable traditional home in Japan's countryside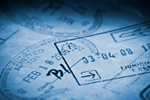 For expats in love with Japan, buying an abandoned old house in the country is the way to go. Every would-be expat looking to find a dream home overseas has read of abandoned homes and even entire villages being sold for miniscule sums on condition of their renovation within a set period of time, but few are aware that the same amazing...
Expats in Nairobi have the best of both worlds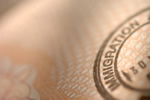 When expats dream of their favourite destination for improving career prospects as well as quality of life, Kenya doesn't always spring to mind as an option. Nairobi is possibly the first port of call for expats looking to spend time in Kenya, but adjustment might be tricky as it's not at all similar to the scrubbed, modern aspects of...
Tips for expats taking their pets with them on relocation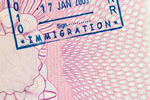 If you can't bear to leave your beloved pets behind when you emigrate, these tips will help. Planning to move overseas can be an exciting challenge, but leaving beloved dogs or cats behind isn't an option for the vast majority of those heading to another country. Many pet owner have said relocating their furry best friends is more...
Cambodia's charm and low living costs attract expat retirees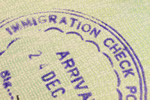 If you're looking to relocate to a country with a low cost of living, stunning scenery, a fascinating history and friendly locals, you could do far worse than consider Cambodia. Far less well known than neighbouring Thailand as an expat destination, Cambodia has many of the same advantages and fewer of the off-putting disadvantages than...
Brits looking to expatriate can now find property bargains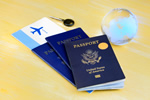 Sunnier climes and a better quality of life are the most often quoted reasons for leaving the UK. Given that most would-be expatriates choose destinations high in sunshine, low in living expenses and superior as regards quality of life, has the pandemic caused the inclusion of other positives in order to balance the negatives of an...
Expat arrivals in Germany confused over dual healthcare insurance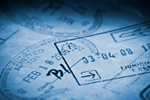 If you're heading to Germany to take on a new job, health insurance is high on the must-do list. The major issues of moving to a new country include adjusting to an unfamiliar culture, learning a new language and taking on board new laws and regulations. Once you've actually arrived and are settling into your new routine, you'll be...
Considering Costa Rica as a secure answer to expatriation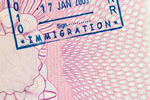 Expats are turning to Costa Rica for a successful transition to retirement or a new job. Known as Latin America's answer to Switzerland, Costa Rica is now catching on as a stable, democratic alternative to other popular European hubs. Its tax system favours expatriates, it's committed to the preservation of its natural beauty and it...
Spanish nightclub owners gutted at Phase Three regulations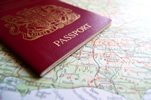 British expats in Spain's Balearic Islands are gutted at Spain's new measures preventing the spread of the virus in nightclubs. Ibiza and Mallorca have been and are still favourites with British expats as well as tourists looking for a good time in the island's nightclubs, and have been gearing up to reopen for some weeks. Sadly, a...