Health and Environment News - Emigrate UK Page 2
This is the category page for all Health and Environment news here on emigrate.co.uk, where you can view all the Health and Environment emigration news.
Study shows Thailand toxic smog linked to increased respiratory disease and death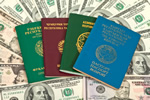 According to a medical report, Thailand's northern regions are now hotspots for major respiratory diseases including asthma and lung cancer. For several decades, Thailand's northern provinces have been a refuge for expat retirees looking for the comforts of year-round hot weather combined with a reasonably inexpensive cost of living....
Italian diet and laid-back lifestyle keeps expats healthier for longer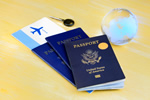 If you're looking for health rather than wealth as an expat, Italy is one of the world's best options. Italy is best known for its healthy lifestyle and Mediterranean cuisine, making it no surprise that the country came second in the latest Bloomberg survey's global rankings. Spain was the overall winner out of the 169 world...
Is Vietnam the best place for an expat lifestyle change?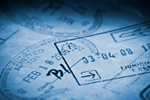 Expats who've chosen Vietnam as their base for business, retirement or entrepreneurship are generally happy with their choice. New expat arrivals in Vietnam seem to be more than happy with their new lives, citing friendly locals, tasty, healthy food and a fascinating culture, although a few stated they'd had problems getting used to...
Expat advice on healthcare challenges in Africa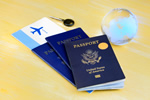 The vast sub-continent of Africa is increasingly popular with ambitious expatriate professionals, but healthcare in the more remote areas can be a challenge. Nigeria, South Africa and Kenya are all popular destinations with reasonable rankings in various surveys, but even in the cities, healthcare can be something of a lottery. Financial...
Thailand no longer a bargain basement home for expat retirees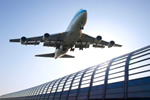 Bangkok is now a more expensive capital city than London, Madrid or Berlin. Buoyed up by its reputation for the good life at minimal cost, Thailand was a favourite with expatriates from Western countries for several decades. Retirees, expat professionals, those looking to teach English as a stopgap before moving on elsewhere in Southeast...
Improved Vietnamese healthcare services attracting expat patients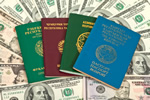 Vietnam is ramping up its reputation for excellent, affordable healthcare Southeast Asia's reputation for affordable healthcare has been diminished recently by reports of a Thai government study which revealed the country's private hospitals are hiking their charges for foreigners by up to 300 per cent. Vietnam seems to be stepping...
Vietnam scores high on affordability for expat retirees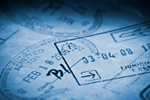 If you're heading for retirement in fascinating Southeast Asia, Vietnam is now many would-be expats' first choice. Value for money is crucial for many would-be expat retirees, even although other considerations can also be important. Food quality and the reliability of everything including water, electricity and internet access...
Safety and eco-friendliness now as important as salaries for expat professionals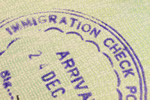 Until recently, salaries and career prospects mattered most to would-be expat professionals, but eco-conscious policies and personal safety are now taking over as the most important aspects of relocation. Of all the aspects of upping sticks and taking residence in an unfamiliar city and country, the focus for many would-be expats is...
Vietnam now favourite SE Asia expat destination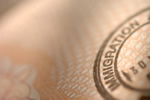 Southeast Asia is now a favourite destination for expats, digital nomads and retirees for its low cost of living, fascinating culture and quality of life. Out of all the Southeast Asian expatriate destinations, Vietnam is fast becoming the favourite due to its quality of life compared to that of its neighbours. Expats heading for either...
How can new expat arrivals keep stress under control?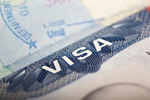 Accepting an overseas relocation to a top expat destination is cause for celebration, but internalising the inevitable stress can wreck the dream. The failure of an overseas placement isn't just a disaster for those closely involved, it's also a failure of the system for not giving enough support in the early days of a reassignment....