Health and Environment News - Emigrate UK Page 2
This is the category page for all Health and Environment news here on emigrate.co.uk, where you can view all the Health and Environment emigration news.
Chinese tech innovations change expat lives for the better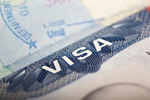 China is now roaring ahead with tech innovations aimed at making life easier for everyone, including expats. Expatriates arriving in China from Europe, the UK and the USA are adopting tech innovations aimed at making everyday life easier and more convenient. 'Made in China' now has a totally different resonance than its meaning some...
Guarding your mental health on overseas reassignment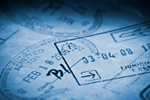 Nowadays, employers and expats are more aware of the risks to mental health of becoming an expat professional in a strange land. Looking back a decade or more, becoming a highly-paid expat professional in an exotic setting far from your homeland was considered a dream worth chasing. Nothing was ever mentioned about the stress caused by...
UAE healthcare company to offer expat retiree health and social care packages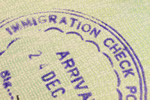 If you've loved living and working in the UAE and don't ever want to leave, this might be the answer for your retirement strategy. One of the UAE's healthcare providers has come up with a new scheme aimed at offering services to retired expats including grooming services, day-trips and even bingo for the retired. The health and...
Choosing an expat destination which aids longevity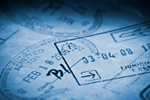 The 21st century could well be described as the century of the expat exodus, as there are now millions of people loving living anywhere but where they were born. The decision to leave the country of your birth and relocate to an unfamiliar land is perhaps one of the most crucial you'll ever take. Whatever the reason for your wish to...
Choosing the right expat retirement destination by testing it out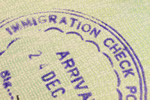 Every would-be expat retirement dream is just that – a dream until it's been sampled. There's only one way to find out if your chosen place for the rest of your life isn't a terrible mistake – give it a try before you make the final commitment. Maybe you believe shutting down your life in your home country and taking up...
Personal security in Lagos should be a priority for expats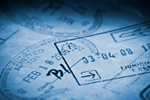 Expats heading for Lagos need to take their personal security seriously. Nigeria's capital city can be a fascinating place to work or even just visit, but staying safe by adopting sensible security tips is necessary. As a non-citizen, you'll need to apply extra caution in just about every aspect of your visit, whether you're...
Are millennial digital nomads the new expats?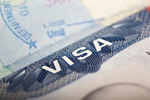 It's not just relocating expat professionals who're fuelling the exodus of talent from home countries across the world, it's digital nomads who use their freedom to travel whilst running their businesses online. Becoming a digital nomad and travelling the world whilst working and earning online is the new way to enjoy the freedom...
Meerhoven is latest hub for hi-tech expat professionals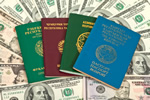 The Netherlands city of Meerhoven is the latest Dutch hub for expat professionals. As Amsterdam, Rotterdam and the Hague become more expensive for expat entrepreneurs, the Dutch city of Meerhoven is taking over as the latest expat hub. As the regional economy grows, more and more expats are coming to the city from across the world,...
Changing your Dutch expat health insurance policy every year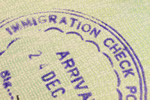 Expats in the Netherlands are being encouraged to adjust their private healthcare insurance to avoid being overcharged. In the vast majority of expat hubs across the world, private healthcare insurance is a necessity but can also wreck the budgets of all but the most financially comfortable foreign workers. The Netherlands is no exception...
Subsidence now a real threat to expat homeowners in the Netherlands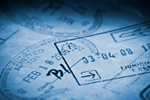 If you're planning to emigrate to the Netherlands, start a business and buy a home, take care over which location you choose! It's a well-known fact that the Netherlands in its entirety is located below sea level and is only kept dry by its brilliantly structured network of sea walls and dykes, but recent reports suggest it may be...