Expats in China happy they didn't return to their home countries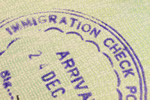 How are Western expats in China coping now the vast country is opening up again?
When the news about the coronavirus outbreak first hit the international media, many expats living and working in Hubei and other provinces decided to leave rather than risk their lives, but those who stayed were eventually glad they'd taken the chance. Many became involved in helping local Chinese communities caught up in the chaos, thus being exposed at first hand to the perspectives of a completely different culture.
Expats with friends and family in the home country were careful to let them know they were healthy, finding that it was easier to live in the virus's heartland than in Western countries struggling to find solutions to the pandemic's impact on normal life. Basically, those who'd decided to stay were glad they had when the bad news from their home countries arrived, especially as they'd been able to help local people in their immediate community stay safe.
The general expat opinion about China's methods of coping with the fast-spreading virus is that Western countries would have done well to copy either South Korea's or China's actions as well as their swift reactions. Now that the vast country is opening up again, stringent measures now help control the chance of the virus reappearing. Expat and local communities including many older Chinese citizens worked together to keep everyone safe and ensure needs were met, not an easy task given the size of major Chinese cities.
Nowadays, most Chinese and Western-owned businesses are up and running again, but it's well understood in both communities that the good times will take a while to return. Expats all across the country attribute the success in containing the infections to both government efficiency and the Chinese peoples' self-discipline and sense of responsibility. One major advantage for expat residents in China was the country's online e-commerce system, allowing almost all needs including food to simply be ordered and paid for online. As regards the lockdown for expats with families, most see working from home as a blessing which allows them to spend much more time with their children.