Health and Environment News - Emigrate UK Page 4
This is the category page for all Health and Environment news here on emigrate.co.uk, where you can view all the Health and Environment emigration news.
New Zealand still favourite for Brit expats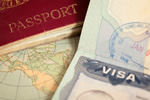 In spite of a few cost of living increases, New Zealand is still a favourite for British expats seeking a new life. Ever since the release of the Lord of the Rings movie trilogy, the stunning beauty of New Zealand's wild places has attracted a good number of retirees as well as business people to its shores. Formerly a well-kept secret,...
Tips for female expats travelling alone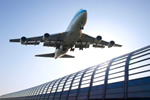 Arriving overseas as a lone female expat has its challenges, but making friends isn't that hard. Most expat-themed websites are aimed at the male of the species, focusing on salaries and luxurious lifestyles in exotic locations, with occasional brief diversions into the alcoholic lifestyle in various favourite destinations. In short,...
Is going local the answer to your expat dream?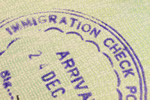 The process of retiring overseas prompts many questions about your proffered lifestyle, your finances and your future in your chosen destination. One question which many would-be expats ask themselves is whether they'd be happier living a simpler lifestyle by going local and living outside the mainstream of modern existence. Living like...
Expats in France facing six month waits for specialist medical appointments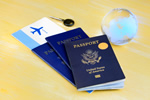 If retirement in France is your goal and you're not in perfect health, you may need to wait up to six months for an appointment with a specialist. A recently released report by France's Ministry of Health may be of concern for would-be expat retirees with existing health problems. The report was based on a study involving 21,700...
Is expat retirement under threat from the ageing world population?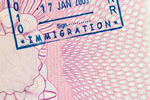 For decades, living a carefree retirement overseas was the aim of would-be expats in the Western world, but recent developments would seem to be conspiring to turn the dream into a nightmare. The changes taking place in the modern world have shaken the expat retirement ethic to its roots with threats to its stability, affordability and...
Pros and cons of New Zealand for would be expats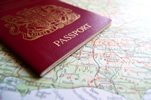 Being an expat in New Zealand isn't all Lord of the Rings and The Hobbit, but it's magic enough for those who can deal with the pros and cons. One thing's for certain, New Zealand has perhaps the most spectacularly stunning scenery anywhere on the planet. It's also popular for its safe environment, laid-back lifestyle and...
Expat talent important to the Singaporean economy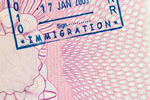 Singapore's government is being urged to remain open to the immigration of talented expat professionals. Economists in the expat-popular city state are urging the government not to crack down on expatriate professionals as they are essential for Singapore's continuing economic development. The call comes as media outlets are...
Hoi An now a favourite with expats and digital nomads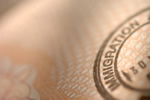 Vietnam is now amongst the best destinations for expats as regards cost of living. The latest report on Vietnam as an expat destination confirms its place as one of Asia's favourites for its inexpensive cost of living and its quality of life. Especially mentioned as a potential budget-conscious expat hub is the ancient town of Hoi An in...
World's worst expat destinations for safety and security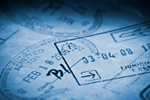 One of the most crucial sub-categories of the many annual expat surveys is Safety and Security, as it identifies not only the safest world countries but also the most dangerous. Personal safety is one of the most important considerations when deciding on a relocation destination, especially if your family is joining you overseas. Surveys...
Expats sick to death of soaring healthcare charges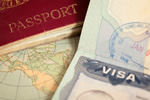 If you're in the planning stage of emigration or are relocating within your present company, expensive healthcare costs are a crucial part of the process. As private hospitals worldwide hike their costs, expats world wide are sick to death of having to pay excessive amounts for standard care. It's one thing if your company is picking...