Health and Environment News - Emigrate UK Page 4
This is the category page for all Health and Environment news here on emigrate.co.uk, where you can view all the Health and Environment emigration news.
Best countries to find work as an expat professional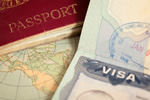 If you're excited about your prospects of becoming a successful expat professional overseas, choosing exactly the right location for your talents is essential. Apart from upgrading your portfolio, becoming an expat in a strange land is a thrilling way to see the world and experience diverse cultures. However, some countries make it...
Study suggests links between poor air quality and increased covid-19 infections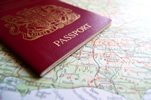 A new study is suggesting links between high air pollution and increased cases of coronavirus is scaring expats living in danger zones. The new study, recently undertaken by the World Bank Group, seems to indicate that those living in highly polluted areas are at more risk of contracting the virus. Worse still, the study raises the...
Expats confused over Thailand government's new travel insurance plan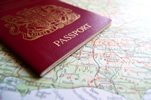 Thailand is now looking to tourists and business visitors to pay a travel insurance charge on entry. An announcement this week by Thailand's tourism authority had expats scratching their heads in confusion due to its basing of an incomer charge on the number of tourists expected this year before the coronavirus wrecked all forecasts....
Thailand to ask expats to help restore its tourism numbers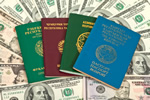 One of the major economic issues arising from the coronavirus pandemic is its effect on tourism revenue, especially in Southeast Asian countries whose GDP depends on attracting literally many millions of visitors every year. It's not just local businesses which rely on high numbers of incoming tourists to keep going, it's also the...
Retiring to Spain in spite of Brexit and the coronavirus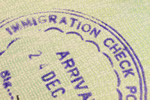 If you're still planning your retirement in Spain once the coronavirus pandemic is under control, you're choosing one of the most popular locations for expats from all over the world. It's well known that British expatriates form a huge group in the country, mostly preferring the regions along the Mediterranean coastline. It may...
Study suggests expat relocations lead to better self-awareness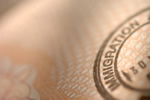 A new study is telling would-be expats that moving overseas is the best decision you'll ever make. If you're feeling as though you're wading through a vast lake of mud and getting nowhere fast, becoming an expat in a strange land can lead to sharper decision making and a vastly improved sense of self. A study undertaken by social...
Expats in Vietnam staying as they feel safer than at home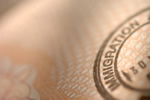 Expats are breathing sighs of relief as Vietnam opens its economy on a ten day trial basis. Vietnam's hard work in convincing everyone it's a safe destination amongst Southeast Asian chaos seems now to have borne fruit as the country announces its economy is now open. Albeit the opening is on a trial basis for 10 days, there seems no...
Expats in Southeast Asia unsure about shifting lockdown rulings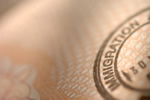 Expats in Southeast Asia fear the results of lifting local lockdowns. Expats living, working or retiring all across Southeast Asia are confused and afraid the various governments will either keep lockdowns on for an extended time or end them before the pandemic is under control. Either way, it's bad news for those whose visas, jobs and...
Expats in Sydney get rent reductions on prime location apartments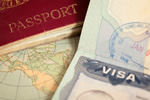 For would-be expats heading to Australia, now's the time to rent one of Sydney's sought-after beachfront homes. Sydney's exclusive beachfront apartments are a dream come true for those wealthy enough to afford them, or at least they were until the coronavirus pandemic saw a mass exodus of moneyed tenants rushing to get out of the...
Expats in Southern Spain less than impressed by new exercise rulings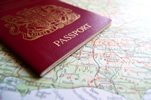 Expats all along Spain's southern coastline were looking forward to governmental loosening of its lockdown. Expats living in the Costa Brava and Costa del Sol regions of Spain had been eagerly awaiting information on a loosening of the country's strict lockdown regulation, but are now calling it farcical for its instructions as to who...