Expats in Greece find everything they're missing in the home country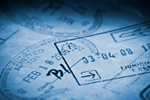 The good news for would-be expats looking to explore Greece as a suitable home from home is that the country is planning to open to tourism by July.
Although Greece isn't as yet as popular a British expat destination as Spain and France, for those who've been there and loved every minute it's close to being the perfect location for retirement. Sadly, and as with all Mediterranean Europe, the ancient country has been hard hit by the coronavirus, with its tourist revenue dropping like a stone and many businesses unable to survive.
For those who already know and love the Greek people, it comes as no surprise that regional authorities are already proactive in investigating ways to increase public safety, as well as getting ready to welcome visitors as early as this year's summer months. According to a TV interview with the Greek tourism minister, officials in the hospitality sector are already attempting to identify travel possibilities during July and August whilst ensuring the safety and health of expats and tourist arrivals. Also on the agenda is expanding the season to include September and even October.
For those who're no strangers to Greece and its people, anything which guarantees safety without being horrendously restrictive would be the solution, as there are so many choices of destination for short-term visitors as well as for those looking to find the perfect retirement location. Athens is crammed with ancient history dating back well before the birth of Christ and, for those looking for beauty, tiny bays with peaceful fishing villages, superb monuments, ancient cultures and the warm, genuine welcome of the people makes expatriation to Greece just what's needed after the pandemic subsides.