Irish grab thousands of Canadian IEC visa slots in ten minute frenzy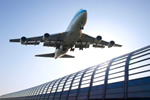 The first of Canada's online offer of 3,850 working holiday visa applications was mobbed by would-be Irish migrants, with all taken up within ten minutes.
Thousands of Irish nationals hoping to get a chance to take up a working holiday visa in Canada were bitterly disappointed last night as every slot was taken within 10 minutes of opening time. Unsuccessful would-be applicants are ranting on social media sites, with many still in the process of uploading their documents when the quota was announced as filled.
The International Experience Canada (IEC) visas allow Irish nationals between the ages of 18 and 35 as well as their children, if any, to live in Canada for a full two years. The application system went live at 20:00 last night Irish time, and was withdrawn by 20:10, creating an all-time record for applications for the visa.
As part of a recent agreement between the two governments, a total of 10,700 IEC visas are being allocated to Irish nationals in 2014, a considerable increase on last year's total of 6,350. In 2013, the quota was full four days after its launch, causing this year's launch to be staggered over several application dates.
Those who missed out last night will be given another chance at a date to be announced later by the Canadian Department of Immigration and Citizenship. The second round quote will number 3,850 visas, and it seems that those with the fastest internet service will have a distinct advantage.
Another 3,000 IEC visas aimed at young professionals were released online last week, although by last night only 49 had been taken up. Those who don't make it on the second round will be hoping the Canadian immigration authorities will deliver any remaining visas for a third round.