Canada scrapped millionaire visa may provoke lawsuit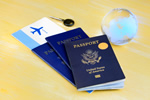 Following Chinese outrage over the scrapping of the Canadian 'millionaire' immigrant investor programme, Canadian businesses concerned with immigration and property issues are threatening a lawsuit.
Immigration consultants and upscale real estate brokers are up in arms regarding the threat to their businesses and are considering taking legal action against the federal government. The programme was cancelled by immigration minister Chris Alexander, who stated that immigrants granted entry were not fulfilling the requirements of the programme by creating jobs or economic growth.
Immigration advisor Sophia Huang has been working for some years with Chinese millionaire investors looking to enter the country, and is now in fear that her business will be ruined by the decision. She deals with around 2,000 would-be immigrants every year, and charges CA$10,000 per visa for her services.
According to realtor Samuel Cheung, Vancouver is the most popular Canadian destination for millionaire immigrants from mainland China. His clients, he says, have purchased expensive homes in the region as they're ready to emigrate, having applied over three years earlier and now finding their applications have been dropped.
A related article claimed early this week that the British Columbia property market could be severely hit by the move, with prices dropping on the most sought-after upscale homes. In West Vancouver, realtor Clarence Debelle is still getting offers to buy from wealthy Chinese citizens, although other business owners in the sector agree with the prediction that prices will fall sharply.
However, immigration policy analyst Richard Kurland believes that wealthy foreigners will still find ways to become Canadian residents. In a home with 45 windows, he said, when one closes the other 43 are still open and there are many other visa options they can use, including the new start-up programme.