Chinese millionaires complain as Canada entry route is blocked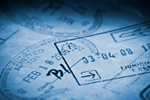 A group of Chinese millionaires now blocked from Canadian residential status issued a public complaint at a Beijing press conference earlier this week.
Canada's recent federal budget statement announced the axing of the immigration investor and entrepreneur visas with which permanent residency could be purchased via a five-year interest-free loan to the government. At the same time, undealt-with applications by some 65,000 wealthy would-be investors, most of whom hailed from China, were ditched.
Amongst the reasons giving for the ending of the programme was the massive backlog of applications, the fact that those who had been granted residency were not taking it seriously and that the programme itself was open to abuse. At the Beijing press conference, 10 disgruntled investor applicants urged the Canadian government to re-open the programme, saying that they had lost their faith in the trustworthiness of Canada.
They noted that a number of would-be investor immigrants had been kept on a waiting list for some five years. Disappointed investors, they added, were discussing their legal options as regards claiming compensation for the years spent waiting for approval, with one Chinese immigration consultant adding that the Canadian government's about-turn was totally unjustified.
Another Chinese national told the media he'd purchased an expensive home in Vancouver, and had expected better from the country's supposed sense of morality. A Canadian Citizenship and Immigration representative said he understood the disappointment caused by the move, but added he believed Canada's labour market would be better served by the two existing means of entry, the federal skilled worker and federal skilled trades programmes.