Controversial Ottawa immigrant investor programme scrapped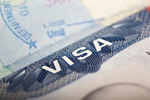 As part of the changes to British Columbia's federal immigration policy, the immigration investor programme is to be discontinued.
The programme had attracted criticism, both from Canada's immigration minister Chris Alexander and his predecessor Jason Kenney, for its ineffectiveness at generating economic benefits for the country. Many regarded it as simply a convenient way for the wealthy to purchase permanent residency for CA$800,000 with no strings.
The programme's cancellation, announced as part of the federal budget on Tuesday, will mean that 66.000 individual applications will be refunded at a cost of some CA$2 million. It seems that immigrant investors were making few positive economic contributions or maintaining convincing ties to Canada or the province.
Reports showed that investors already granted permanent residence had investment income and employment below the average and paid significantly lower taxes than those in other immigrant categories. Applications for the scheme have been frozen since 2012 due to concerns that the system effectively allowed high-net-worth investors from overseas to buy permanent residence simply by giving a loan to the provincial government.
Other countries with similar schemes have set the rate at no less than $1.6 million, and do not refund the investment. However, not every leader in the state is happy about the change, with immigration lawyer Richard Kurland stating that the majority of investors whose application will now be cancelled were due to take up residence in British Columbia.
Kurland is concerned that the high-end housing market will suffer huge looses as a result, and estimates that some 3,000 fewer high-net-worth individuals will arrive each year. Even so, Ottawa's share of the market has been falling over the last two years, with wealthy investors heading for Quebec's similar scheme in preference.