Canada links strong women immigrants with a stronger country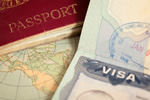 March 13 is International Women's Day, with Canada and its immigration supremo linking the celebration of strong, capable women with the benefits via immigration that newcomers give to the country
In his speech, Canada's immigration and citizenship minister acknowledged the important contributions of immigrant women as well as their Canadian counterparts in building better lives and stronger businesses which create employment and boost the economy. He added that the country's immigration programme is attracting foreign women with exceptional leadership skills.
The government, he continued, welcomes their expertise and is doing all it can to support recently arrived women who are intending to become active local community members. Our commitment to these women and their dedication, strength and passion to succeed, he said, is being reinforced on this day, whether our new arrivals are entering for business or personal reasons.
He reminded listeners that Canada's theme for International Women's Day is 'Strong Women-Strong Canada – Creating Jobs One Business at a Time', saying that the theme couldn't be more apt considering the number of women whose efforts have shone out over the country's long history. Many Canadian women including immigrants, he added, have been forces for positive change all over the world.