Working Abroad News - Emigrate UK Page 2
This is the category page for all Working Abroad news here on emigrate.co.uk, where you can view all the Working Abroad emigration news.
Expats leaving Hong Kong are welcome to relocate to Taiwan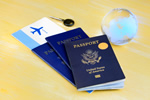 Taiwan is now encouraging expat bankers and other skilled professionals to take a chance on relocating. Literally hours after the controversial new Chinese security law became a reality, a Taiwanese office dedicated to helping companies and residents in Hong Kong to relocate was opened. Its brief is to provide assistance for Hongkongers...
Tips for buying investment property as an expat in Dubai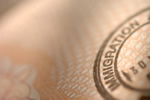 If you've no intention of ever leaving Dubai or you've some spare cash which needs investing, local property is a good deal at the present moment. Much has been written about an expat exodus from the glittering city of Dubai, but it seems some expats don't ever want to leave. Admittedly, it's a captivating city in all its glory...
Hong Kong expat financiers choosing their city over London and the UK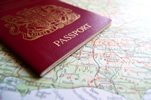 Hong Kong expat professionals as yet unimpressed by finance-based jobs in London. In spite of the UK government's offer to residents and Hong Kong-based finance professionals of settlement in the UK, few are even considering the move. In addition, recruiters in the financial sector are reporting little or no interest in relocating to...
Expats in Germany advised as to changes now in place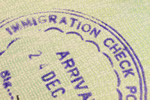 If you've just arrived in Germany to take on a new job or are planning to relocate in the near future, these newly-announced changes might be good news. Nowadays, not everything which is announced by world governments is coronavirus-related, with a few new rules actually seeming to be sensible and constructive. However, for expats...
Where to go to fulfil your post-pandemic expat ambitions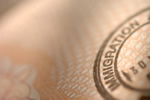 If this was the year in which you were set to move overseas, at least until the coronavirus pandemic kicked in, what's your plan right now? One thing's for sure, the covid-19 world crisis has kicked many thousands of expats' plans for 2020 right out of the ballpark, leaving them wondering where and when they can begin their new...
Hints for expats looking to work longterm in China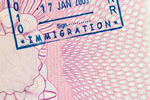 If you're determined to make China your next expat hub, following these rules should clinch it! In spite of the pandemic. China is still a major hub for adventurous expats due to its vibrancy, long-term appeal and economic size. Business gurus such as Forbes business magazine are confidently predicting the huge country is set to be a...
The new world is coming for jobless expat professionals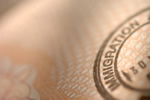 One thing's for certain, after the pandemic releases its grip there'll be a huge number of talented expats looking to find their next overseas assignment. Whilst the planet prepares itself for a virus-free experience, redundant expat professionals will begin preparing themselves for the hard slog of finding a rewarding new job. The...
Finding affordability as an expat in Japan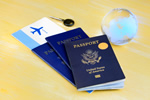 Japan is often considered to be far too expensive as an expat destination, but that's only half the truth about this unique Asian archipelago. Many expats would admit to being fascinated by Japan's natural beauty, ancient culture and diverse regions, but most are resigned to never experiencing its reality due to its reputation as...
Second passports now accessory of choice for wealthy expats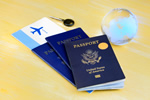 Why are second passports now the accessory of choice and how to get one. There are many motivations for acquiring a second passport, from the wish to make world travelling less stressful through getting more legal rights and avoiding issues with customs officials to taking advantage of greater freedom and lower taxes in the chosen second...
Educating your expat kids in Germany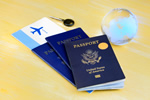 One of the most important aspect of emigration along with a young family is the quality and cost of education in your destination country. If you're heading for Germany, you'd expect high standards of education as well as being able to access it for free. You wouldn't be disappointed, as all Germans are rightly proud of their...