Working Abroad News - Emigrate UK Page 2
This is the category page for all Working Abroad news here on emigrate.co.uk, where you can view all the Working Abroad emigration news.
Prague expats get together for an IKEA swapmeet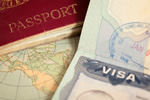 Expats newly arrived in a strange land are often afraid of losing touch with their home country, its foodstuffs, its fashions and even its favourite home design stores. Becoming an expat isn't just about career advancement, salary increases or even getting away from the negatives in the country of birth, it's also about how each new...
How to succeed as an expat freelancer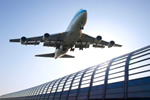 If you're emigrating without a job to go to, proving work experience is easier if you freelance or volunteer before applying for a permanent position. For those desperate to live the expat life but without a convincing CV to offer, actually landing a job can be hard. Many job adverts require a degree of professional competence, whilst...
New concept international school delights expat parents in Amsterdam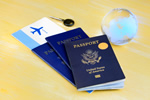 One of the most challenging aspects of moving to the Netherlands as a family is finding the right international school for your kids. One of the most hated terms in the expat vernacular is 'waiting list' as applied to just about every international school in the Netherlands. It's tricky enough getting used to a new job, a new...
Germany latest EU state to let Brit expats stay after no-deal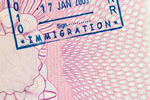 Berlin has just announced British expats living and working in Germany can stay in the event of a no-deal Brexit. Germany's Ministry of the Interior has just called on its regional governments to ring-fence the rights of the 100,000 British expats and their families estimated to be living in the country. The appeal will apply in the...
Work in Estonia offers luxury five day introduction to tech jobs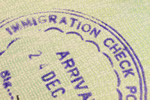 If Estonia is your dream destination, the expat techie Career Hunt campaign is the perfect opportunity. Estonia's ambition to be Europe's Silicon Valley is exciting news for innovators in this amazing 21st century career sector, with the country ahead on points but still working to attract superstar tech talent .Its latest offering is...
Behind Dubai's glittering façade, expats are making the city tick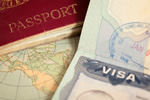 Glittering Dubai, home to expat professionals earning salaries they could only dream of in their home countries, is also home to the everyday expat guys and girls who make the city tick. The very thought of 'Dubai' conjures up luxury lifestyles, magnificent malls, beautifully manicured gardens with fountains, Michelin-starred meals...
Financing expat kids' university education whilst in the UAE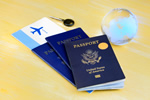 One major problem hitting on expat families in the UAE is funding their childrens' university-level education. Expat professionals in Dubai with university-aged kids are facing up to the dilemma of covering the costs of their offsprings' studying for a degree at an overseas university. Unless parents are at the top of the tree as...
Surveys designed for multinationals not expats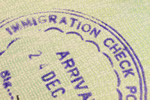 Survey after survey listing the best, the cheapest, the worst, the most expensive and the safest cities are being avidly consumed by would-be expats hoping to make the right relocation choice. Sadly, this huge number of hopefuls are looking in the wrong place for the right information, as list after list after list is deliberately aimed...
Fouchet ECJ case may be positively affected by Dutch nationality case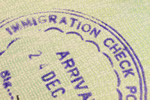 Is this the way forward for British expats desperately needing free movement? The crowdfunder appeal by French lawyer Julian Fouchet is now closed, having reached within €1,000 of its target. The appeal was to enable the dedicated advocate to bring his case before France's State Council on behalf of British expats desperate to retain...
Expat professional problems often include cancelled flights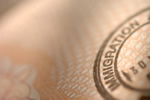 One annoying reality for expat professionals who need to travel frequently is the risk of a cancelled flight. Today's expat professionals employed by multinational companies can expect to travel between local offices and headquarters on a regular basis, dependent on their positions within the organisation. Especially if the trip is...