Working Abroad News - Emigrate UK Page 6
This is the category page for all Working Abroad news here on emigrate.co.uk, where you can view all the Working Abroad emigration news.
Expat workers and students evacuated from Hong Kong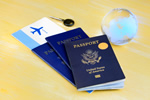 Hong Kong-based international companies are now making plans to evacuate their personnel from the city. After close on two months of protests and the massing of Chinese troops on the mainland, several multinationals are now planning to evacuate their personnel. Calls to crisis consultants were made during the protestors' occupation of...
Is it all over for the Hong Kong expat community?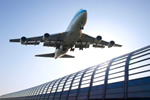 If you're banking your career future on a stint in Hong Kong, you many well have missed the boat! As protestors storm Hong Kong's streets for the 12th week in a row, expat talk in trendy bars in the city's financial district turns to the inevitability of an intervention by the Chinese army. The formerly unthinkable fact of a...
Essentials for new expats in unfamiliar countries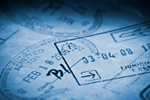 If you're about to embark on your first reassignment overseas, preparing your basic requirements will keep your stress levels manageable. Moving overseas for the first time is both exciting and scary for most would-be expats, but getting the important things sorted before you leave makes the transition far easier. An international bank...
Sparking up the expat retiree lifestyle with a part-time job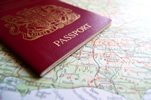 Retiring overseas is the dream of an increasing number of would-be expats across the world, but can become tedious for those still active mentally and physically. Especially for expat retirees whose work history was in mentally demanding jobs or who ran their own businesses, the thought of doing absolutely nothing in a retirement...
Advice on finding language tuition for expats in Italy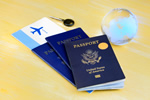 Learning Italian as an expat is a must for expatriates and long-term students. Whilst tourists visiting Italy can manage with only a smattering of Italian, expats and students will need far more in order to take advantage of everything this stunning land has to offer. The first thing to remember is that Italy is a land of local dialects...
Is Cambodia the next hub for digital nomads?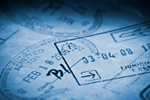 Is Cambodia the next hotspot for younger expat professionals? Digital nomads are now an accepted part of the global expatriate scene, with Bali one of the first hotspots for these ultra-mobile independent expat professionals. Looking to the future, Cambodia seems likely to follow on as a major hub, as it's already a destination for...
Avoiding cultural mistakes as an expat in Asia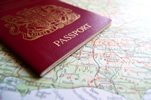 Western expats travelling to and working in Western countries can't expect to get by without breaking locally cultural norms at least once, but travelling in Asia is an absolute nightmare as regards making a cultural faux pas. One reason for the endless cultural errors made by expats in Asia is the strange fact that cultural norms in...
Ford China replacing expat executives with locals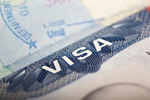 If your expertise is in the automotive sector and you're looking to emigrate to China, a job with Ford China is now out of reach. China may well be Ford's second largest market, but its local Asian sales suffered a huge decline last year after decades of growth. As a result, the automaker's Chinese hub laid off 20,000 workers in...
Expats in South Africa worried over shrinking skills list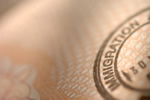 If you're fancying a skilled job in South Africa, you'll need to know a cut to the country's list of critical skills may well be upcoming. If the shortened list of critical skills now circulating unofficially amongst South Africa's foreign worker community isn't just fake news, it's bad news for expats and would-be expats in a...
Thailand cracks down on expats changing or leaving jobs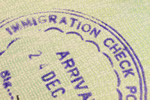 All expatriates living and working in Thailand must now inform the authorities if they change jobs or leave their present job. In an announcement today, the Thai Labour Ministry reiterated all foreigners working in the country who've either taken a new job or left a previous position must inform the Department of Employment within 15...