Working Abroad News - Emigrate UK Page 6
This is the category page for all Working Abroad news here on emigrate.co.uk, where you can view all the Working Abroad emigration news.
Secret government memo predicts 250,000 post-Brexit returnee expats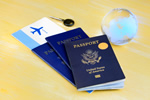 In spite of a number of EU member states' concessions towards the rights of UK expats, between 50,000 and 250,000 Britons are expected to repatriate to the UK post-Brexit. The worrying totals originated in an internal government memo circulated by Whitehall's contingency planning department, and include a worst case scenario total of...
Ponzi schemes steal millions from expats in the Gulf States region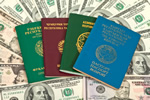 Muslim investors all across the Gulf States poured their cash into Ponzi schemes set up by Heera Group and lost the lot. Many thousands of expat workers and citizens in the UAE and other Gulf States were enticed into investing in financial instruments promising 'guaranteed' 36 per cent returns. The so-called investment plans were...
Buying an Irish property as an expat working overseas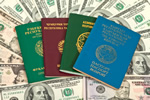 Irish expats home for Christmas and mulling over buying a property will find the process is difficult but not impossible. Buying an Irish property if you're living and working overseas as an expat isn't exactly straightforward, and needs a substantial deposit backed up by an impressive salary. The entire process has been made more...
Women expats warned over bullying in expatriate communities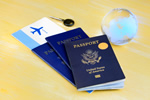 Working expat women as well as trailing spouses may find themselves victims of bullying in overseas womens' groups. Whether moving overseas to take on a new job or accompanying your spouse on relocation abroad, stepping into a totally new environment can have its problems. Relocating to a city with its own established expatriate...
Dissention still brewing over Netherlands 30 per cent tax break ruling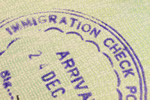 After a final announcement about the controversial 30 per cent tax relief rule for expats, dissension is still brewing as those affected consider their financial options. Protestors have won at least a single victory, in that there is now a transitional law affecting those whose cut-off point would have been in 2019 0r 2020. It's still...
How to date safely in Dubai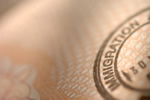 As if being a female in Dubai isn't tough enough, you'll need to get used to the emirate's dating protocols. For new female arrivals, Dubai may seem like a pleasure palace for the privileged complete with great-looking guys in romantic white robes. As with every other expatriate destination on the planet, reality may take a while to...
How to control your finances as an expat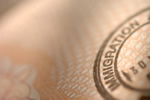 As summer ends and the working year begins again, expat financial realities begin to bite. Spending too much in the holiday season is par for the course in the vast majority of expat destinations worldwide but, in the real world, the day of reckoning always arrives. Autumn is the time to get expat finances back on the correct footing,...
Dutch online secondhand car purchase site is great news for expats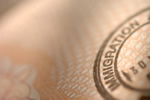 Expats in the Netherlands needing their own transportation can now buy a second-hand car online. In a move set to revolutionise the Netherlands' second-hand car market, it's now possible to buy a vehicle and have it delivered to your door simply by accessing the new Bynco website. First launched last year, the website has proved...
Costa Blanca boutique IFA firm wins industry top award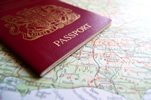 A welcome shake-up in the world of expat financial advice has seen a boutique IFA company on Spain's Costa Blanca winning a top industry award. The financial advisory company Chorus Financial, based in Javea from just two years ago, has won the coveted award for its hard-hitting campaign to educate the British expat community about...
Expats in Netherlands fight on over 30 per cent ruling transition period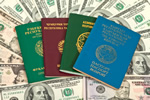 Expat professionals are still fighting the government's shock change of mind on the popular 30 per cent expat tax break. Expats who chose the Netherlands to start new businesses or take on jobs overseas due to its government's 30 per cent tax break scheme are still furious over the drastic reduction of the valuable benefit. Timing...