Expats leaving Hong Kong are welcome to relocate to Taiwan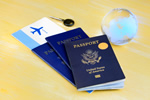 Taiwan is now encouraging expat bankers and other skilled professionals to take a chance on relocating.
Literally hours after the controversial new Chinese security law became a reality, a Taiwanese office dedicated to helping companies and residents in Hong Kong to relocate was opened. Its brief is to provide assistance for Hongkongers and companies desperate to leave and is offering advice on everything from raising capital through accommodation to enrolment in the island's international schools.
Specifically, the office is attempting to attract those in the financial industry as well as capital, and is now reviewing its immigration regulations in order to make the transfer far more straightforward for expat experts willing to relocate. The Taiwanese government is grasping this opportunity with both hands as its economy is suffering from a severe shortage of skilled professionals, shrinking exports and a fast-growing population.
In addition, the new Taiwanese president is hoping to provide even more assistance to those who don't see a future in Hong Kong, and was seen to be sympathetic to last year's pro-democracy demonstrations. Over the past seven months, the increase in the number of Hongkongers relocating to Taiwan has soared by 96 per cent, with most taking advantage of the low cost of investment resulting in residency. Taiwan's employers are more than happy with the trend, as it gives a far better choice of experienced professionals than is available within the local population.
Universities on the island are hoping for easier entry for international students and a rule which allows them to seek employment immediately after graduation. For incomers from Hong Kong, one downside of the move is likely to be found in the effect on their lifestyles of Taiwan's lower salaries and higher taxes. Others believe Taiwan is also at risk from China's Asian ambitions, saying it's not quite the safe haven it appears to be.