Pro-democracy expats in Hong Kong now looking for a way out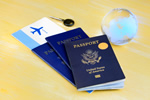 Pro-democracy expats and Hong Kong residents are now under China's controversial security laws.
Since last Tuesday, the former British colony of Hong Kong is suffocating under the new and controversial security rules forced into law by the Chinese government. Western governments as well as the majority of expat professionals still living and working in the city believe the world financial hub's freedoms and autonomy are now dead in the water dividing the island and China's mainland.
The views of Hong Kong expats in cities across the world are unanimous in that the new law is a horrifying, uncivilised and barbaric indication of China's intentions for the former colony and world financial hub. Many nationals and expats who foresaw the effect of the law have now relocated to their home countries or other states who're in sympathy with their stance on overall Chinese control. At least those who've left can make their views known, but those who've stayed can now be accused of terrorism, secession or subversion and arrested, thus risking sentences of life imprisonment.
One former Hong Kong student resident now living in Australia has started a Facebook page at Australia-Hong Kong Link and is now resigned to the fact that she can't ever go home again as she'll certainly be arrested for her views. Hong Kong expats come from countries all across the world, with those who hadn't left as they were hoping for a miracle now researching their options should they be forced to go.
Australia is a favourite, with the UK also an interesting prospect, but the Hong Kong leader Carrie Lam is still insisting the new law will not undermine the present system's framework of 'one country – two systems'. Nowadays, fewer and fewer Hong Kong citizens and remaining expats are choosing to take her at her word.