Working Abroad News - Emigrate UK Page 9
This is the category page for all Working Abroad news here on emigrate.co.uk, where you can view all the Working Abroad emigration news.
US visa delays expected as a result of shutdown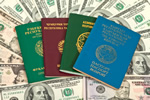 The shutdown of the US government is expected to hit hard on immigrants waiting for visa approvals and others planning to submit their applications. US consular and mission services across the world are to continue to work as normal for a few more days, after which embassies and consulates will only function to serve diplomatic issues and...
New study confirms migrants have difficulty getting jobs in Canada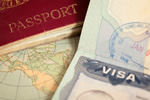 A survey undertaken in Canada's Hamilton region has revealed that language difficulties and lack of work experience in the country is preventing expats form getting jobs. Research into local firms and their requirements found that, although companies are open to employing incomers from overseas, they rarely do so, preferring nationals...
Backpacker working holiday visas make problems for Oz school leavers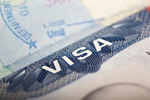 Australia's working holiday visas have soared in popularity since the financial crash, with the high numbers granted to backpackers now causing job shortages for school-leavers. Data released by Australia's immigration department has revealed a 30 pre cent increase in the number of working holiday visas given out since 2008. During...
New UAE website aims at cultural guidance for expats and immigrants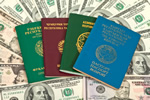 For Westerners taking up jobs in the United Arab Emirates, one of the most difficult issues is an understanding of Islamic culture and acceptable social behaviour. In an attempt to ease the transition period, an Emirati professional has launched a website giving explanations and clear instructions on how to avoid cultural gaffes in the...
Canada announces route to permenent residency for graduates and skilled workers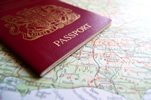 A new Canadian immigration programme announced last Tuesday aims to give certain groups of temporary foreign workers and graduates a route to permanent residency and citizenship. The Canadian Experience Class is unlike other programmes in that it takes into account work or study experience in the country as part of the evaluation of...
Obese chef in New Zealand begs for financial assistance to avoid deportation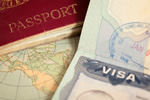 The sad tale of the South African chef and his wife who had worked in New Zealand for years before his work visa was refused due to his extremely large size has taken a turn for the worse. The plight of Albert Buitenhuis and Marthie, his wife, dominated expat media and Kiwi news sites for days after it became public knowledge. Even...
Kiwi skill shortage list changes threaten migrant HGV drivers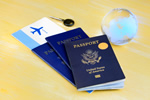 Haulage contractor companies in New Zealand are slamming the upcoming removal of HGV and truck driving from its skills shortages list, saying their businesses will suffer. In six months' time the classification will be removed from New Zealand immigration's skills list, forcing experienced HGV and heavy vehicle drivers to return to...
Brit and US couple forced to close new business due to visa hassle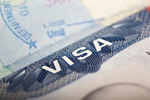 An immigration snag is forcing new arrivals in the USA Peter Krykant and Catherine Ligo to close their teashop after two months and return to the UK. British Isles Flavours and Styles, an old-fashioned teashop in Southport's Howe Street, was opened by the couple just two months ago. Having lost an immigration battle due to a...
Australian skills shortage programme lists almost 750 occupations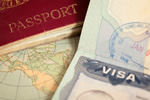 As controversy continues over Australia's 457 visa programme, the size of the list at almost 750 different occupations is being criticised by workplace experts. The occupations listed include grape grower, caravan park manager, potter and singer, all occupations which, according to labour market experts, could easily be filled by local...
Oz immigration introduces more changes to 457 visa programme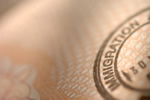 Following widespread concern over the abuse of Australia's controversial 457 temporary skilled worker visa, the immigration office has announced yet more changes. According to Australia's Department of Immigration and citizenship, the new rules will further safeguard the visa programme's integrity by protecting it from abuse by...