Working Abroad News - Emigrate UK Page 8
This is the category page for all Working Abroad news here on emigrate.co.uk, where you can view all the Working Abroad emigration news.
Large class sizes in Ireland could be address by emigrating teachers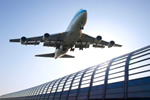 The president of INTO primary teacher's union, Sean McMahon, has said that it's a disgrace that many qualified teacher graduates have been forced to emigrate from Ireland due to low wages whilst Ireland has the euro zone's most overcrowded classes. He added that these teachers would return to teach in their home country if the chances...
90% of medical students plan to leave Ireland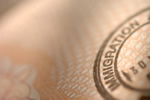 Recent shocking new research has shown nine out of 10 medical students are considering moving to another country after they graduate. Over two thousand students at the six medical schools in Ireland took part in the survey. Thirty-three per cent of the students said that they had clear intentions to leave the country upon qualifying...
Nepalese national convicted of murder in Qatar granted pardon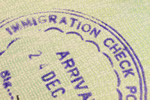 A Nepalese expatriate serving 15 years in a Qatari prison after being convicted of murdering an Indonesian woman has been granted a pardon and sent home. The Qatari government pardoned 40-year-old Chandrasekhar Yadav on the Gulf state's National Day in December, revealed a Nepalese newspaper. He is now back in his home district of Belaha...
Emigration affecting Iran's nurse shortage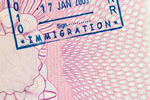 The number of nurses emigrating from Iran is having a severe impact on a country that is already suffering from a shortage in the field. Current estimates state that the country has 80,000 less nurses that it needs, while figures say that around 1,000 nurses move to other countries each year. The College of Nurses has claimed that the...
US approves new way for investor green cards and residency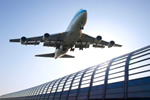 Prospective immigrants to the US with healthy bank accounts will soon be able to purchase a green card and permanent residency though an unusual form of investment. Recently approved by the US Citizenship and Immigration Service, the new scheme will allow wealthy would-be immigrants to loan $500,000 to independent truckers wanting to...
Australia to attract more young people from Europe on working holidays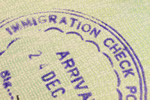 In spite of the ongoing rows over entry-level jobs for locals, Australia is planning to encourage young people from high-unemployment European countries to apply for working holiday visas. Struggling European nations with high youth unemployment and ongoing economic problems will be targeted in a new push to increase the number of working...
South Sudan and Angola capital cities most expensive for migrant oil workers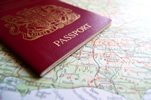 Luanda and Juba, the Angolan and South Sudanese capitals, have now been ranked as two of the most expensive oil and gas hubs for expats. Several surveys have recently identified African oil and gas towns as more expensive for expat living than any other hydrocarbon destination. The latest ranking, taken from the Mercer Cost of Living...
Experts believe Russia should modify its immigration policy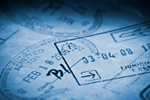 Recent xenophobic riots in a Moscow suburb are expected to spark socio-economic problems and may result in changes to Russia's immigration regulations. The riots took place following the stabbing of a Russian national in a mainly immigrant district in South Moscow. Immigrants' stores were looted, and Russian police arrested over 1,000...
USA E Verify online authentication system still shut down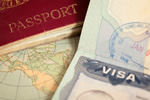 Due to the continuing budget approval crisis and government shutdown, the essential E-Verify online system is still not available, causing problems for employers wishing to verify new expat staff. The Federal online programme allows employers to check workers' names, their social security numbers, proof of citizenship and other details...
E-Verify shutdown causes delays for US work permit authorisations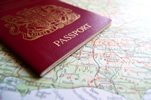 Prospective migrants to the USA are being advised to file their applications as soon as possible in case the government shutdown suspends visa applications. Immigrants who have filed for work permits are already being affected as the E-Verify authorisation process centrally funded by the government has now closed down. Those applying for...