Working Abroad News - Emigrate UK Page 4
This is the category page for all Working Abroad news here on emigrate.co.uk, where you can view all the Working Abroad emigration news.
Unemployed expat pilots see more opportunities in 2020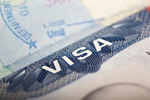 Expat pilots looking for jobs in Asia or India could be successful in 2020. Qualified, experienced pilots looking to become expats should have an easier time finding jobs in 2020 due to India's rapidly growing fleet and two new Thai airlines. Whilst Thailand's flagship carrier struggles to survive, the Southeast Asian country is...
What do expat professionas hate about working in Japan?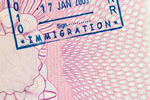 What do Western expats really think about the Japanese workpace ethic? For many expats, Japan is a land of wonder filled with a unique, iconic history as well as amazing food and a fantastic nightlife. For others, it's hard work and the language is hell. However, nowhere's perfect, and the country still has its attractions for a huge...
Expat ownership of a Spanish bar isn't as easy as it seems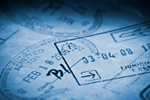 Emigrating to Spain and opening a bar might be trickier than Brit expats realise. The dream of moving to Spain and starting a business has been the motivation for thousands of British expats, with a bar being one of the favourite choices, especially for those with experience of the hospitality trade. Wherever new, ambitious arrivals hang...
Hong Kong expats now wary about ongoing career prospects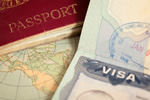 As the Hong Kong protests reach six months, long-term foreign residents are making emergency getaway plans. Hopes that the Hong Kong uprising would gradually decline have now come to nothing, as violence broke out again over the holidays. For expats to whom Hong Kong is their permanent home, optimism is fading fast and being replaced by...
Expat rentals in Switzerland set to fall in 2020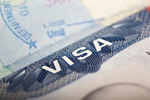 If you're heading to Switzerland to take on a new position, the good news is that renting an apartment is likely to be cheaper in the coming year. Switzerland is one of the world's most expensive expat professional destinations, with housing taking up a considerable proportion of even the most generous salary. However, the real estate...
Expat job seekers warned Bangkok may be moved elsewhere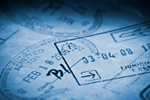 If you're considering taking a job in Bangkok, you should factor in the Thai government's wish to solve its dangerous air pollution by moving Thailand's capital to another location. In spite of rumours to the contrary, Thailand's capital is still a good destination for expat career enhancement, high salaries and a reasonable if...
Shanghai unfurls the welcome mat for expatriate professionals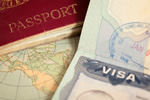 Shanghai is showing the world how to attract and keep hold of the best expatriate talent. Shanghai's expatriate community is now the largest in the vast country, with the Chinese authorities doing all they can to keep this huge talent pool to themselves. China's astonishing opening up and reform as regards expat professionals is now a...
Expat oil and gas workers in Chad face soaring cost of living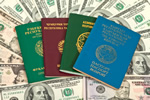 Africa might not be the most popular location for ambitious expats used to their comforts, but the city of N'Djamena could spring a few scarey surprises. Set on the very edge of the Sahara Desert is the African state of Chad and its capital N'Djamena. Expats in the oil and gas sector may have heard of the city or even visited once or...
Expat life in the laid-back Netherlands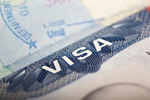 If you're convinced your future lies outside your country of birth, the Netherlands is well worth a second look. The latter part of this century will surely become known in world history as a celebration of expatriation, as leaving home for unknown cultures half-way across the world has become the hallmark of the lifestyle change...
There's more to being an expat than just teaching English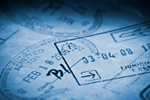 Teaching English overseas isn't the only alternative for talented expats. If you're planning to teach English after you've left your home country and settled into your new location, it's as good a start as any as regards paying your bills. However, as many reluctant expat teachers of English have found, it can be a stairway to a...