Working Abroad News - Emigrate UK Page 5
This is the category page for all Working Abroad news here on emigrate.co.uk, where you can view all the Working Abroad emigration news.
Expats warned over losing money to forex scammers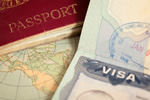 Expats are being warned not to fall foul of forex scams. The increase in the number of expats living and working overseas far from their home countries is a gift for unprincipled currency traders and their forex scams. An unprecedented number of nationals from countries worldwide are on the move due to reassignments, study or simply the...
New Brexit vote campaign aims to unite anti-Brexit groups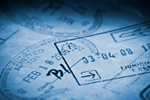 Brit expat groups are supporting a new campaign for a Brexit deal vote. At a London rally last Sunday, new campaign group People's Vote revealed its intention to unite all anti-Brexit groups in order to force a new peoples' referendum on the Brexit deal. The campaign is being supported by business leaders, celebrities and members of...
UAE shelters bracing themselves for summer rush of abandoned dogs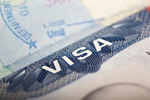 Animal welfare groups in the UAE are fearing a huge increase in abandoned pets as expats head for their home countries to avoid the scorching summer heat. A growing number of expats are either leaving the emirates for good or temporarily returning to their home countries to avoid the searing desert heat of the UAE summer. It's bad news...
Survival strategies for new Costa del Sol expat arrivals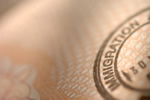 The vast majority of Brit expats living in Spain's Costa del Sol will have holidayed in the region before choosing the region as their home from home, giving them at least some idea what to expect when they're permanent residents. In spite of a recent negative survey result, it's clear Spain's multinational expat community loves its...
Dublin beats London as best expat city but for how long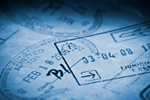 A reliable quality of living survey has placed the Irish capital of Dublin ahead of Belfast, Edinburgh and London, at least for now. In spite of Dublin's ongoing housing crisis, the Irish Republic capital ranks first against the three regional capitals of London, Belfast and Edinburgh. Dublin's score was 34th, as against London's at...
Expat psychiatrists and social workers sacked without Kuwaiti replacements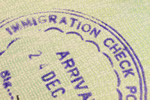 The Kuwaiti Civil Service Commission decision to sack expat social workers and psychiatrists working in schools and replace them with Kuwaiti nationals is being heavily criticised. Education Ministry unionist Saleh al Azmi is urging Kuwait's Civil Service Commission to reverse its decision to sack 214 expat social workers and...
FCA warns over social media and online based investment fraud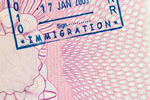 Expats with hefty pension pots are now even more at risk from online scams, according to a new FCA warning. Nowadays, it seems scarcely a week goes by without yet another financial scam being reported, along with investors' losses and self-recriminations. It's fair to say that expat communities worldwide have always been seen as happy...
Landmark UAE case convicts IFA of working illegally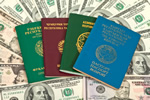 As Dubai-based expat investors continue attacking a rogue financial advisor, the latest court case acts as a warning to expats in the Gulf States. It's the same old story of an illegally working, unprincipled scam artist preying on expats with cash to invest. This particular offender, one Neil Grant, was caught due to his victims raising...
Expats marrying Thais must submit to fingerprinting and criminal record checks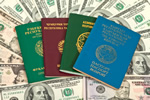 If you've recently holidayed in Thailand, met the love of your declining years and are looking to marriage and a long-term stay in the tropical country, expect to have your fingerprints scammed before you say 'I do'. Reports of this controversial new law first surfaced on Phuket Island, and the issue has become a popular thread on a...
UAE worst in world for predatory expat financial advisors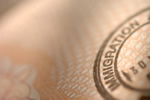 According to an expert investor and author whose life mission is protecting expats from fraudulent IFAs, the UAE is the world's worst for risky investment mis-selling. In a round table discussion organised by the National English-language newspaper, Andrew Hallam compared the UAE's market for long-term pension savings plans to...