Working Abroad News - Emigrate UK Page 5
This is the category page for all Working Abroad news here on emigrate.co.uk, where you can view all the Working Abroad emigration news.
Amsterdam still a mecca for high-earning expatriate professionals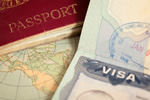 In spite of its problems, Amsterdam is still a favourite for expat opportunities. Demographic projections by the Amsterdam municipality are suggesting a rise to one million residents by the year 2032, with the projected number for the end of this year now at 873,000. For a city with a totally messed-up housing market, an exorbitant cost...
Brit expat business owners most at risk of Brexit damage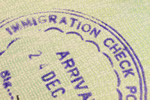 Is the myth of the stereotypical British expat the reason why May has ignored the Brexit plight of several million Britons living overseas? British expatriates living in Europe are still no wiser than in 2016 as to the real effects of Brexit on their chosen lifestyles, with those running businesses totally confused about their status...
China?s new tax laws causing expat confusion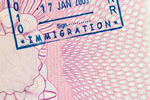 How will China's new individual income tax laws affect its expat communities? Introduced at the start of the New Year, China's reform of its Individual Income Tax system is the most significant change to be announced for decades, with expats left wondering about its effect on their finances. The new rules on personal taxation have...
Shanghai expats and locals get together to celebrate Lantern Festival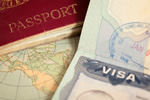 In a demonstration of the friendship between expats and Chinese resident in Shanghai's Pudong New Area, both communities celebrated the Lantern Festival together. As Europe and the West in general get more xenophobic by the hour, a Shanghai community of locals and foreigners celebrated an annual festival together as friends and...
Travel in style to your new expat life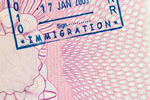 If you've just landed the expat job of a lifetime with a salary to match, why not fund your very own luxury journey to your next home from home. Moving house is considered to be one of the most stressful experiences of a lifetime, but it's magnified massively when your next home is thousands of miles away across several continents....
Saudi Arabia?s banned items list is well worth reading before you relocate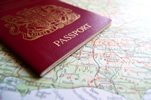 If you're about to fly to Saudi Arabia to take on a new career challenge, unknowingly carrying a banned item in your luggage might bring on your worst nightmare. Saudi is simply not like any other place you may have visited or worked in before, with learning about rules which seem illogical at best and unbelievable at worst one task...
Expats should consider personal freedom as well as salaries when accepting an overseas relocation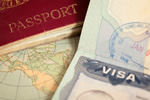 If, you value your personal freedom and human rights as an expat above all else, you should know which countries are best at protecting them. One major concern for many potential expats from fully developed countries who're considering moving overseas is the level of personal freedom allowed and the respect for human rights displayed by...
Major Indian airline looking to hire expatriate pilots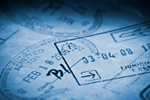 If you're a professional pilot who's always been fascinated by India, here's your chance! IndiGo, India's largest carrier, is now planning to hire a further 100 expat pilots to plug a shortage which has resulted in many flight cancellations over the past few months. The move is intended to maintain existing schedules, but will...
Digital nomads and expat freelancers more likely to use cryptocurrency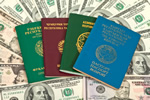 If there's one thing which cryptocurrency isn't, its boring. Scarcely a week goes by without cryptocurrency being mentioned on several or more expat-aimed websites, with specific reference to its use by wandering tech specialists, digital nomads and freelancers across the planet. This would suggest conventional means of payment as...
Malaysia hikes expat minimum wage threshold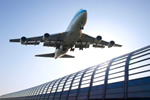 Malaysian lawmakers are investigating raising the expat minimum wage threshold in order to open up more jobs for local graduates. In a bid to create more jobs for suitably qualified locals, the Malaysian government is looking into raising the minimum wage threshold applied to expat hirings. The move is expected to regulate the number of...