Working Abroad News - Emigrate UK Page 5
This is the category page for all Working Abroad news here on emigrate.co.uk, where you can view all the Working Abroad emigration news.
Digital nomads and expat freelancers more likely to use cryptocurrency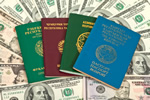 If there's one thing which cryptocurrency isn't, its boring. Scarcely a week goes by without cryptocurrency being mentioned on several or more expat-aimed websites, with specific reference to its use by wandering tech specialists, digital nomads and freelancers across the planet. This would suggest conventional means of payment as...
Malaysia hikes expat minimum wage threshold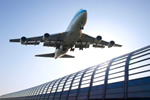 Malaysian lawmakers are investigating raising the expat minimum wage threshold in order to open up more jobs for local graduates. In a bid to create more jobs for suitably qualified locals, the Malaysian government is looking into raising the minimum wage threshold applied to expat hirings. The move is expected to regulate the number of...
IFAs in the Gulf States complaining about lack of expat interest in their products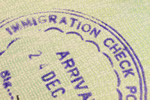 In spite of the Middle East's reputation for massive salaries, it seems some 66 per cent of expatriate professionals leave with less cash than when they arrived. According to a well-known Middle East IFA firm, almost all expatriates working in the region aren't setting by any money against their retirement needs. Almost half of expats...
Coping with financial matters as a newly arrived expat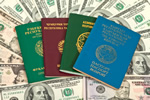 If you get panic attacks when dealing with home country financial matters, imagine how much worse they'll be when you're attempting to get to grips with an unfamiliar currency! One of the major headaches of emigration is getting to grips with a foreign currency and your new country's financial rules, regulations and bureaucracy. For...
Expat professionals lose fight against Dutch tax break law change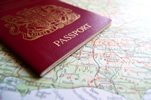 To the dismay of expat professionals in the Netherlands as well as those thinking of working there, the hated 30-per cent ruling legislation has passed into law. In spite of brave attempts by the campaign group United Expats of the Netherlands, The extremely popular tax break which attracted huge numbers of highly-skilled professionals to...
Amsterdam court rules expat kids are entitled to student finance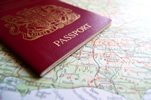 The Amsterdam court has ruled an increased number of expat children are entitled to student finance. For expat parents, the most expensive and most important gift they can give their offspring is the chance to study for a university degree. It's an investment in each child's future success, but finding affordable options is often...
Getting used to the Asian concepts of ?face? and ?space?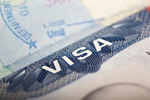 One essential aspect of working overseas anywhere in Asia is the understanding of and dealing with the concepts of 'face' and 'space'. If they're lucky, expatriate professionals taking on new jobs in the Far East are required to attend cross-cultural training sessions prior to taking up their positions. It's an excellent idea,...
How to land a Gulf State dream job in spite of the competition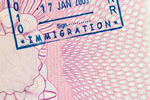 In spite of its many cultural issues which bother the average Westerner, the Middle East is still the place to go to develop expatriate careers. The three main reasons for considering a relocation overseas are a wish for new experiences, a chance to get to grips with an unfamiliar culture and the opportunity to achieve career goals. For...
Bahrain wins out on career boosting for expat professionals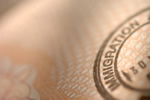 The tiny emirate of Bahrain is surprisingly good at boosting expat careers. Bahrain is the lesser-known emirate of the Gulf States, with its total area 200 times smaller than Florida and its population set at around 1.5 million. Despite its size and its political and economic problems, its archipelago of some 300 islands is strongly rated...
Newbie expats in Leiden given soft landing by local Expat Centre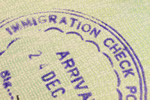 Leiden's international expat community is being supported by the innovative Leiden Expat Centre. The Leiden Expat Centre project is a public/private partnership funded by local industry including the city's Science Park and University as well as by the local authority in order to give newly arrived expat professionals a soft landing...