Working Abroad News - Emigrate UK Page 3
This is the category page for all Working Abroad news here on emigrate.co.uk, where you can view all the Working Abroad emigration news.
Dissention still brewing over Netherlands 30 per cent tax break ruling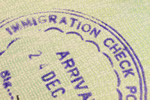 After a final announcement about the controversial 30 per cent tax relief rule for expats, dissension is still brewing as those affected consider their financial options. Protestors have won at least a single victory, in that there is now a transitional law affecting those whose cut-off point would have been in 2019 0r 2020. It's still...
How to date safely in Dubai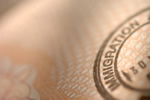 As if being a female in Dubai isn't tough enough, you'll need to get used to the emirate's dating protocols. For new female arrivals, Dubai may seem like a pleasure palace for the privileged complete with great-looking guys in romantic white robes. As with every other expatriate destination on the planet, reality may take a while to...
How to control your finances as an expat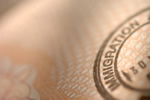 As summer ends and the working year begins again, expat financial realities begin to bite. Spending too much in the holiday season is par for the course in the vast majority of expat destinations worldwide but, in the real world, the day of reckoning always arrives. Autumn is the time to get expat finances back on the correct footing,...
Dutch online secondhand car purchase site is great news for expats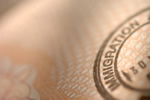 Expats in the Netherlands needing their own transportation can now buy a second-hand car online. In a move set to revolutionise the Netherlands' second-hand car market, it's now possible to buy a vehicle and have it delivered to your door simply by accessing the new Bynco website. First launched last year, the website has proved...
Costa Blanca boutique IFA firm wins industry top award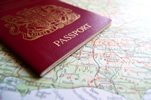 A welcome shake-up in the world of expat financial advice has seen a boutique IFA company on Spain's Costa Blanca winning a top industry award. The financial advisory company Chorus Financial, based in Javea from just two years ago, has won the coveted award for its hard-hitting campaign to educate the British expat community about...
Expats in Netherlands fight on over 30 per cent ruling transition period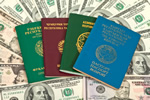 Expat professionals are still fighting the government's shock change of mind on the popular 30 per cent expat tax break. Expats who chose the Netherlands to start new businesses or take on jobs overseas due to its government's 30 per cent tax break scheme are still furious over the drastic reduction of the valuable benefit. Timing...
Oz government offers cash for taking jobs in its Northern Territories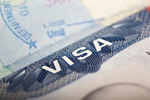 If you're an expat in Australia with permanent residency, you could be paid to undertake a totally new experience along with a new job. Eligible families as well as singles are being offered $15,000 financial incentives to take up exciting jobs and adventurous lifestyles in Australia's stunning Northern Territory. The payments are to...
Expats in Cyprus targeted by unlicensed and unregulated IFAs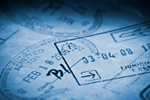 In spite of endless warnings by media and authorities alike, expatriates living in Cyprus are still falling foul of unregistered, unregulated independent financial advisors. The majority of UK expats living in Cyprus are retirees or owners of small businesses, all of whom may well be looking to invest their pension pots and savings to get...
Top tech talent needed for unique Estonian government project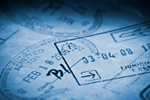 The tiny Baltic country of Estonia and its small population of 1.3 million are off the radar for the majority of expat professionals. The vast majority of expat professionals seeking a new, exciting job may not even have heard of Estonia, much less decided on it as a desirable expatriate location, but a select few in the tech sector may...
How do new expat moms cope with Dutch school parental etiquette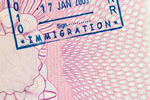 Being an expat mom as well a trailing spouse is complicated enough but coping with Dutch primary school parental etiquette is another story. The problem isn't simply dropping off your kids at their new Dutch schools and hoping they'll integrate successfully, as parents' integration is also important and trickier by far. Once on the...