Working Abroad News - Emigrate UK Page 7
This is the category page for all Working Abroad news here on emigrate.co.uk, where you can view all the Working Abroad emigration news.
Oz government offers cash for taking jobs in its Northern Territories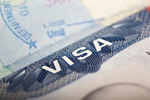 If you're an expat in Australia with permanent residency, you could be paid to undertake a totally new experience along with a new job. Eligible families as well as singles are being offered $15,000 financial incentives to take up exciting jobs and adventurous lifestyles in Australia's stunning Northern Territory. The payments are to...
Expats in Cyprus targeted by unlicensed and unregulated IFAs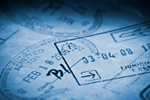 In spite of endless warnings by media and authorities alike, expatriates living in Cyprus are still falling foul of unregistered, unregulated independent financial advisors. The majority of UK expats living in Cyprus are retirees or owners of small businesses, all of whom may well be looking to invest their pension pots and savings to get...
Top tech talent needed for unique Estonian government project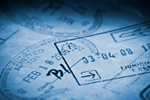 The tiny Baltic country of Estonia and its small population of 1.3 million are off the radar for the majority of expat professionals. The vast majority of expat professionals seeking a new, exciting job may not even have heard of Estonia, much less decided on it as a desirable expatriate location, but a select few in the tech sector may...
How do new expat moms cope with Dutch school parental etiquette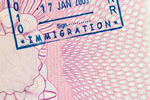 Being an expat mom as well a trailing spouse is complicated enough but coping with Dutch primary school parental etiquette is another story. The problem isn't simply dropping off your kids at their new Dutch schools and hoping they'll integrate successfully, as parents' integration is also important and trickier by far. Once on the...
Older expats in Jakarta warned over Singapore forex scam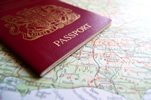 A new scam is causing concern amongst Jakarta's expatriate communities. Whilst this new scam should, in theory, be immediately recognisable for what it is, new arrivals in Indonesia could easily be tempted to make some spare cash on foreign exchange. One elderly female had just left her house when she was approached by a well-dressed man...
British taxman mulls hit on expat landlords and investors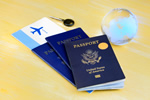 Expat landlords and investors in the firing line again as British lawmakers look to raise more tax. Taxpayers in the UK as well as British expat investors in UK property are paying more income tax now than in any period during the last 10 years, but the government still needs to rake in more money. According to tax experts, the Treasury...
Vern Unsworth may sue Musk for pedo tweet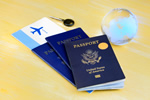 Whilst the world rejoiced at the miraculous rescue in Thailand of the young football team and their coach, one British expat caver who played a more than prominent part in the international effort is now thinking of sueing a billionaire for his potentially dangerous online insult. Expatriate and expert diver Vern Unsworth lives for much...
Barclays dumps UK expat credit card holders in Portugal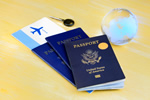 UK citizens holding Barclaycards and planning to emigrate to Portugal for purposes of work or retirement are being advised to change their card provider a.s.a.p. Anger is rising in Portugal's UK expat community against Barclays Bank for its arbitrary decision to demand UK addresses from holders of its card or face account closure....
EU ready to launch PPEP expat portable pensions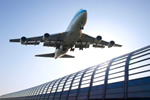 If you're already working in Europe and can stay post-Brexit or are considering an offer by an EU member state-based company, this may be of interest. PEPPs – Pan-European Pension Products - are aimed at expats saving for retirement, giving participants a far wider choice whilst boosting the personal pensions market known at present...
New loan aims to corner the expat buy to let mortgage market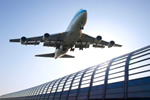 Buy to lets in the home country are still favourite investments for British expats working overseas, with a new entry to the specialist mortgage sector hoping to tap into demand. For expat professionals working overseas, the British expat buy-to-let property sector has provided a successful investment strategy for some years, even...