Taiwan gears up to attract expat professionals disenchanted with Hong Kong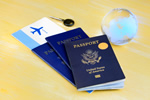 As the worldwide controversy over the fate of Hong Kong continues to rage, Taiwan is attempting to lure expat bankers and skilled professionals to its shores.
Obviously not wanting to miss a trick and as soon as the new rules became law, Taiwan opened a Hong Kong office dedicated to making the change from one Asian hub to another as easy as is possible. Help will be offered to skilled professionals on issues as diverse as raising capital, arranging accommodation and enrolment at international schools for expat children. According to Taiwan's Mainland Affairs Council Minister, the government is also examining its existing regulations which inhibit immigration, with the intention of easing the process for those wishing to relocate. One measure sure to be heading for change is the relatively high rate of income tax.
One reason behind Taiwan's determination to attract the best and brightest financial talent is that its economy is struggling with a shortage of skilled professionals along with a shrinking export sector and a peaking population. In particular, the plans have the full support of Taiwan's new president, elected last January and a staunch supporter of democracy. Already a popular destination for disenchanted Hong Kongers, the country grants permanent residency for an investment of $200,000, a discount price when compared with charges for non-Hong Kong citizens.
Taiwan's employers have welcomed the move, hoping it will solve the present skills shortages prevalent in the workplace. Along with Japan, the island's businesses are finding it hard to fill positions requiring both experience and the right qualifications, with its falling birthrate one of the major reasons. Another suggestion is to amend its laws to allow university students from Hong Kong to stay on following their graduation. However, one issue likely to deter relocation by Hong Kong-based expats is that China poses a similar risk to Taiwan's democratic process to that in Hong Kong, making it more likely to meet the same fate at some time in the future.