Adventurous Brit pensioners should consider the Philippines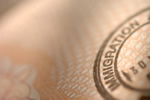 Spain and France have always had their share of British expatriate retirees, but those with more adventurous natures are increasingly attracted to Asia's cultures and unique experiences.
For many, the coronavirus pandemic has changed their lifestyles in the home country to the extent that the UK no longer fulfils their retirement needs as regards affordability, support and an established community. Brexit is another threat to their way of life, especially as it's certain to restrict movement as well as disallowing the average British pensioner the option of choosing a warm, welcoming European environment for their latter years.
However, the world is more than just Europe, and many countries are far more open to expats than the usual retirement hubs of Spain and France will be after 2020 draws to a close. Whilst air travel right now is difficult if not impossible and lockdowns are still in place, retirees permanently disenchanted with the UK have enough time to check out Asia's options online. One strong possibility which ticks most retirees' boxes is the Philippines, with its 7.500 islands set in the Asia Pacific half-way between Taiwan and Borneo.
The county's plus-points include a welcoming, largely English-speaking population, a choice between ultra-modern bustling cities and deserted beaches, a decidedly low cost of living and genuinely friendly locals. Property is cheap, long-stay visa requirements are sensible and racial prejudice against foreigners isn't an issue. The British expat community isn't as large as those in southern Spain, but is growing fast as more British couples realise it's well possible to live comfortably on the less than generous UK state pension.
Healthcare can be an important issue for expat pensioners, and is of acceptable and affordable quality in the larger cities, but can be below the UK standard in more remote locations. Private healthcare can be had but is comparatively expensive, making medical insurance advisable. For those considering investing in a QROPs, the hard fact is that they'll be liable for the 25 per cent tax penalty as there are no authorised providers in the country.
For other investment strategies, newly-arrived expats are urged to ensure their chosen IFAs are registered with the country's trade body with its professional code of ethics, even if they are also regulated in the UK.