Long term expat residency is trouble free in the Philippines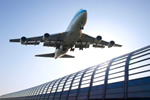 Checking out available visas for long term residency in the Philippines.
For several decades, the choice of Southeast Asian states welcoming longstay expats has been considerable, but nowadays the numbers of potential expat hubs seems to be in decline. For adventurous expats, the thought of starting a business, retiring to a culturally fascinating location or simply moving to a warmer, less expensive location has kept up the flow of Westerners to Southeast Asia. Malaysia, Thailand, Cambodia and Vietnam have all benefited financially from the trend, and the vast majority of those who've made the move have been happy with their choice of home from home.
Sadly, for those still dreaming of becoming expats in a welcoming country, things are changing fast in the region. Malaysia's long stay visa is becoming more difficult to get, the Chinese takeover in Cambodia's Sihanoukville has wrecked its appeal, and rising prices plus simmering anti-Western sentiment in Thailand have affected the states' appeal to foreigners. At present, Vietnam is something of an unknown quantity, leaving the Philippines as the last genuinely welcome country in the region.
For older expats needing security and the freedom to travel, the Philippines' Special Resident Retirees Visa is open to expat investors as well as those wanting a second home. It offers an indefinite say plus exit/entry privileges and exemption from import duty on personal effects as well as Philhealth privileges and benefits. There are several versions of the visa, making it suitable for a wider range of expat applicants.
For retired incomers planning a permanent stay, the visa's required deposit of $20,000 can be used to finance the purchase of a condo or a long term lease on a house and land. Should a potential retired incomer have health issues, requirements include a monthly pension of $1,500 or more, an acceptable health insurance policy and a visa deposit of $10,000. Once the visa is granted, expat incomers can be assured of a genuinely warm welcome by authorities and locals alike, plus the added, important bonus that English is widely spoken and is considered the archipelago's second language.