UK News - Emigrate UK Page 2
This is the category page for all UK news here on emigrate.co.uk, where you can view all the UK emigration news.
Spain now officially the healthiest world country for expats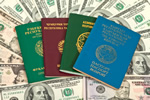 For British expats already loving life in Spain and those desperate to get there before the door slams shut at the end of this year, Spain is now officially the world's healthiest country. According to the highly respected Bloomberg 'Healthiest Country' index, Spain is now the planet's healthiest location, topping out ahead of...
Brit expats in Spain furious over UK banks new overdraft charges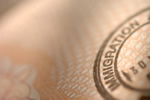 One of the most important aspects of emigration is setting up bank accounts in the new country whilst still retaining an account back home. For British expats heading for Spain, it's the norm to keep a UK bank account as well as holding cash in a local Spanish bank, even although many Brits don't exactly trust the Spanish banking...
Czech Republic sees vast increase in British expats since Brexit referendum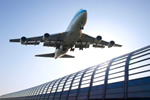 The surprising, some say shocking, results of the Brexit referendum has seen a huge increase in the numbers of British expats in the Czech Republic. Numbers of British expat professionals living and working in the Czech Republic since the result of the Brexit referendum was announced have risen by around 33 per cent, with the totals of...
British expats in Wuhan furious as UK delays their repatriation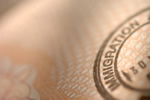 In spite of British expat anger about international media coverage of Wuhan's efforts to deal with the coronavirus outbreak, Brits are even more angry at the lack of any official efforts to get them out. Expats living and working in the city as well as academic visitors from British universities have been calling for repatriation since...
Will the EU still chase top talent UK expats after Brexit?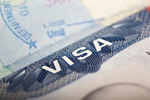 British would-be expats now have a brief period in which they can still emigrate freely to one of the European Union's 27 states using the Bloc's free movement legislation. The transition period starts next week and will continue until the end of this year at the earliest, with a possibility of a further extension or the threat of a...
Expat travellers urged to check post-Brexit legal requirements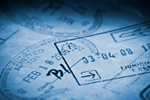 Although at present it seems likely that free movement between the UK and EU member states will continue until the end of this year, would-be expat travellers should double-check on important aspects of the planned move. One of the most important aspects of planning to either travel or emigrate within the EU is healthcare. Formerly, all...
Is the buy to let investment boom over for Brit expats in 2020?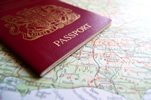 If UK buy to let is part of your retirement or investment strategy, now is the time to make a move. Prospects for buy-to-let investments in 2020 are expected to fall slightly during this coming year as the comparatively buoyant remortgage market cools and a larger number of landlords opt for 5-year fixed rates. Given that at least this...
Is Brexit set to kill off Erasmus for UK experts and students?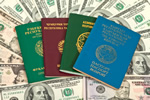 The Erasmus programme for expat fellowships and expat foreign study students at Czech universities will continue until at least the end of this year. An announcement by the Czech Education Ministry has confirmed the Erasmus programme in support of foreign fellowships and studies will not be affected by the UK's withdrawal from the...
Greece may be the best bet yet for UK expats fleeing Brexit Britain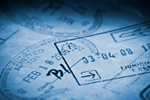 British expats in Greece can now rely on their rights and residency status, Brexit notwithstanding. Over the past several years, much has been written about its effects on British expats in a majority of EU member states where there are sizeable expat communities. Not a great deal has been heard from or about UK retirees and expat...
How to stay alive as an expat motorist in Spain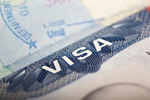 Since Brexit became inevitable, Brits unwilling to give up their retirement dreams are rushing to finalise their departures from the home country, with Spain still a favourite destination. Now that's it's certain freedom of movement and other EU state membership benefits will remain until the end of this year, those desperate to leave...