UK News - Emigrate UK Page 5
This is the category page for all UK news here on emigrate.co.uk, where you can view all the UK emigration news.
Brit expats in France demand second referendum based on Brexit deal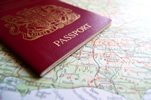 British expatriates living in France are now in favour of a second referendum as the only way to stop the Brexit debacle. Brit expats who've made their homes and started businesses in France are amongst the worst affected by the UK/EU divorce, with the majority now believing the only way out of the debacle is via a second referendum....
Expats and locals join to protest Portuguese stray dog euthanasia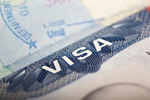 If you count your pets as your best friends, retirement in Portugal might not be the best idea. Most would-be expat retirees heading for European destinations are well aware that Britons are regarded as unstable for their love of dogs, cats and several other less cuddly and communicative species. It's true that Europeans in general...
Misselling of expat pension transfers is the next major financial scandal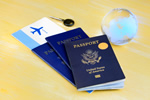 The next major financial scandal is expected to be pensions misselling, with IFAs and insurers hit hard. If you're planning a retirement overseas with the help of your pension pot, the next big financial scandal due to hit world news may well save you becoming yet another victim of pensions misselling by commission hungry IFAs. According...
Expats in Cyprus targeted by unlicensed and unregulated IFAs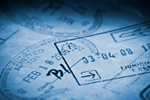 In spite of endless warnings by media and authorities alike, expatriates living in Cyprus are still falling foul of unregistered, unregulated independent financial advisors. The majority of UK expats living in Cyprus are retirees or owners of small businesses, all of whom may well be looking to invest their pension pots and savings to get...
Expat victims of Premier FX crash determined to fight for their money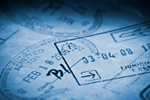 Premier FX was a popular choice for expat professionals remitting moneys to the home country as well as for expat retirees bringing in their pension payments in their host country's currency. The supposedly reputable forex platform was based in and operated from Portugal, offering all the usual guarantees, but it now seems the...
Good news for UK expats living in France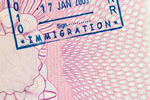 UK expats in France will welcome an initiative by the PM to facilitate their residency in the case of a no-deal Brexit. French Prime Minister Edouard Philippe has requested his cabinet to work out contingency measures for a hard Brexit including 'facilitating residency' for British expats living and working in the country. The...
Residence cards still problematic for Brit expats in France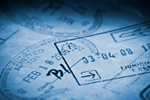 In spite of advice on how to get residence cards before next March, British expats in France are still confused by the process. Some are asking where they can get correct application forms, but the majority of French prefectures require a personal appearance with the correct paperwork. Some local authorities have online appointment...
Expats and residents in Gibraltar fear Spanish post-Brexit revenge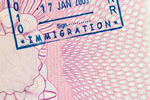 Expats, businesses and residents on the Rock are increasingly worried about Spain's reaction to a hard Brexit. For most residents and expats living and working in Gibraltar, Spain is a known threat for its former spiteful behaviour towards the Rock, which they consider is part of the Spanish mainland. The neighbouring country has the...
Financial necessities for expat students at foreign universities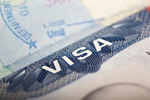 Expatriation isn't always for work-related reasons or retirement, as increasing numbers of graduate students are choosing to study for their degrees at overseas universities. For the student generation, three or more years spent at a foreign university is an exciting project as well as a scary one, but a degree obtained under those...
British expats advised to double check Airbnb accommodation for drugs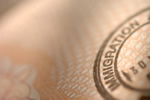 Expats using Airbnb for short term accommodation are being urged to check rental properties carefully on arrival for anything unusual. The call comes after a British businessman was arrested following a police raid on his rented villa during which 1.5 tonnes of hashish was discovered. Robert Mansfield-Hewitt was on a short business trip...