How to live the good life in France whilst ignoring Brexit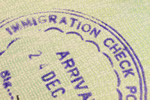 Putting aside the Brexit issue, is it still possible to live the good life in France?
France has always been a favourite destination for expats fleeing the UK's miserable weather and contentious political scene, and is even more so now during the run-up to Britain's exit from the EU. Adding on the UK government's chaotic attempts to battle the pandemic, it's likely many more Brits are now dreaming of an escape across the English Channel.
One of the most enticing aspects of France is that it caters for all preferences as regards environment, climate, lifestyle and cost of living. From the snow-covered Alps in the far north to the sun-kissed beaches in the south as well as everything in between, it's no surprise the country is home to so many British expatriates. The downside of having so many choices is that a final destination decision might well take some time, with many Brits first exploring via holidays in likely locations.
Nowadays, must-haves include reliable, speedy internet access, convenient transportation hubs including motorways and airports and , for family migration, access to decent schools and hospitals. Choosing between vibrant, historic cities and tranquil villages set in stunning countryside can take some time but is very enjoyable.
If house prices are a relevant consideration, France's real estate values vary from region to region, and everyone knows Paris is horribly expensive! For those on a budget, avoiding large towns and small cities famous for their history and charm is the best idea, especially as finding a suitably priced property a reasonable driving distance away isn't that hard – unless, of course, it's near the sea.
For many would-be expats, it's tempting to buy a run-down property with the intent of renovating it as a hobby, especially if do-it-yourself from top to bottom is the intent. Many have tried but few have actually succeeded and many more are still trying despite the fact that they arrived several decades ago. In the end, the best way to realise the dream is to use your common sense, chill out and enjoy every aspect of your new life even if it isn't quite perfect.