UK News - Emigrate UK Page 4
This is the category page for all UK news here on emigrate.co.uk, where you can view all the UK emigration news.
British expats in France grieving over loss of freedom of movement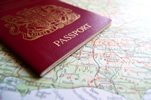 Has Brexit redefined the stereotypical view of Brit expats in France? According to the popular view supported by many media outlets and online websites, British expats in France come in three flavours – retirees living in idyllic French villages , small business owners working in the hospitality sector and Eastenders living it up in...
Chaos in Cyprus expat community follows rejection of May?s Brexit deal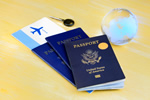 British expats in Cyprus are facing more uncertainty since May's agreement tanked. As a no-deal Brexit looms, British expats living in Cyprus face a seemingly never-ending world of uncertainty. According to the British High Commission for the island, expats' situations will depend on future developments, adding it could not give any...
Buying an Irish property as an expat working overseas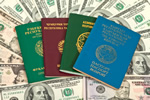 Irish expats home for Christmas and mulling over buying a property will find the process is difficult but not impossible. Buying an Irish property if you're living and working overseas as an expat isn't exactly straightforward, and needs a substantial deposit backed up by an impressive salary. The entire process has been made more...
Social insurance in Cyprus for newly-arrived UK expats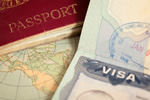 British expats could forgive themselves for being confused about Cyprus's compulsory social insurance system. The Republic of Cyprus operates a compulsory social insurance scheme into which all working adults must pay, but it's seen as confusing by many newly–arrived British expatriates. Basically, payments depend on earnings, with...
Changing your Dutch expat health insurance policy every year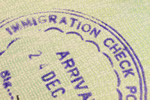 Expats in the Netherlands are being encouraged to adjust their private healthcare insurance to avoid being overcharged. In the vast majority of expat hubs across the world, private healthcare insurance is a necessity but can also wreck the budgets of all but the most financially comfortable foreign workers. The Netherlands is no exception...
Expat tax breaks across the world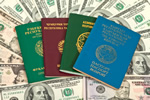 International expats are fully aware there are only two unavoidable disasters in life – death and taxes. Whilst it's impossible to avoid death when it's your turn to go, it's entirely possible to avoid losing massive chunks of your salary to the local taxman, especially if you're an American citizen who's already paying...
Are UK expat pensions inheritable by surviving spouses?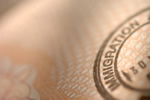 Retirement overseas is now the norm for many British couples, but what happens to pension payments when one partner dies? It has to be said that a stress-free retirement in a warm country can extend not only expat pensioner couples' lives, but also their capacity for enjoying their time together in a new country. However, when it's...
Tips for expats buying a property in Greece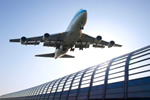 Expat property purchase in Greece is complicated, but can be done with a little professional help. If you've finally given up on the UK and are moving to Greece, buying a home in your chosen location isn't exactly straightforward, but can be done. EU nationals can freely purchase real estate on the mainland and in the islands, but...
Several million British expats urged to Brexit-proof their finances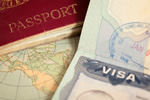 According to leading financial advice firms, all British expats should now be reviewing their financial strategies in the light of a possible no-deal Brexit. The news that the UK Chancellor of the Exchequer is setting aside some £500 million in preparation for a no-deal Brexit is sending shivers up the spines of a good number of British...
Entrepreneurial expats in Spain embrace e-commerce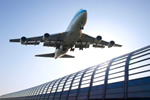 There's a new slant on becoming an expat in Spain, with e-commerce the latest fad with entrepreneurs. E-commerce is now establishing itself as yet another way to take advantage of Spain's low cost of living, friendly environment and mostly spectacular climate. The industry is attracting increasing numbers of tech-savvy expats whose...