UK News - Emigrate UK Page 7
This is the category page for all UK news here on emigrate.co.uk, where you can view all the UK emigration news.
Healthcare options for expats in the Philippines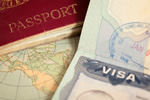 As other Southeast Asian countries tighten visa regulations for long stay expats, the Philippines becomes an ever more attractive option. Given the cost of living in the Philippines is inexpensive to put it mildly, the weather is sunny and hot in spite of a few typhoons and Filipinos are amongst the friendliest people in the world bar...
Barclays dumps UK expat credit card holders in Portugal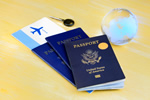 UK citizens holding Barclaycards and planning to emigrate to Portugal for purposes of work or retirement are being advised to change their card provider a.s.a.p. Anger is rising in Portugal's UK expat community against Barclays Bank for its arbitrary decision to demand UK addresses from holders of its card or face account closure....
British students save fortunes by heading to overseas universities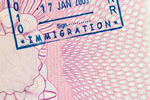 Increasing numbers of British students are rejecting the massive cost of a UK degree and heading overseas to gain essential qualifications. It's not just the cost of a university education in the UK which is fuelling an exodus of students, it's the thought of being forced to borrow to cover exorbitant tuition fees and pay interest on...
EU ready to launch PPEP expat portable pensions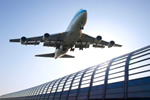 If you're already working in Europe and can stay post-Brexit or are considering an offer by an EU member state-based company, this may be of interest. PEPPs – Pan-European Pension Products - are aimed at expats saving for retirement, giving participants a far wider choice whilst boosting the personal pensions market known at present...
Studying overseas is now mainstream for expat students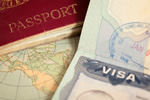 Not all expats are working overseas or retiring overseas – a huge number are students attending foreign universities. In this modern world there's a huge variety of degree courses and other study opportunities scattered across major cities worldwide. It's an exciting time to be a student and, for many, overseas universities provide...
Expat buy to let investors urged to register them against property fraud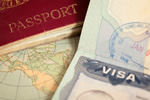 Expat landlords are being warned by the UK's Land Registry Office over property fraud. Many UK expats working overseas have invested in Britain's buy-to-let market in order to provide not only extra income but also property price appreciation in the long run. However, it's fairly easy for fraudsters to steal absentee owners'...
New loan aims to corner the expat buy to let mortgage market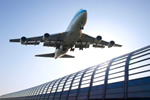 Buy to lets in the home country are still favourite investments for British expats working overseas, with a new entry to the specialist mortgage sector hoping to tap into demand. For expat professionals working overseas, the British expat buy-to-let property sector has provided a successful investment strategy for some years, even...
Brit retirees rushing to secure residency in Europe before Brexit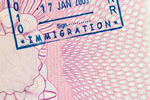 The 2017/18 long, cold winter lasted well into spring, encouraging many who're concerned about the UK's present political challenges to imagine life in a far warmer, more welcoming climate. For many Brits nearing retirement, seeing Brexit closing in fast with no compromise in sight, imagining a different life is turning to thoughts of...
Campaign groups slamming Lawson for hypocrisy and elitism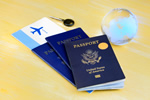 Enraged anti Brexit campaign groups are slamming Lord Lawson for his comments about his carte de sejour application. Campaigners for British expats' post-Brexit rights are up in arms and attacking Lord Lawson, calling his blasé comments about his carte de jour application 'hypocritical' and 'out of touch with reality'. His...
Anti Brexit campaigners meet with parliamentary Brexit select committee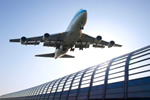 Four anti-Brexit campaign groups have called on the PM to deliver on her promise their lives wouldn't change post-Brexit. Frustrated, angry British expats living and working all across EU member states now believe they're the 'forgotten victims' being used as hostages by both negotiating teams. As a result, four of the anti-Brexit...