UK News - Emigrate UK Page 3
This is the category page for all UK news here on emigrate.co.uk, where you can view all the UK emigration news.
Pandemic shutdowns give time to research expat destinations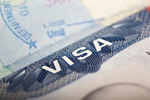 If for nothing else, the pandemic and its lockdowns are the perfect time to research online for an affordable lifestyle overseas. During this unprecedented time in modern history, staying at home 24/7 apart from the occasional shopping trip may have sounded like heaven for many until it actually happened! Whilst high numbers are suffering...
Mismanaged pandemic kills expat appetites for London luxury property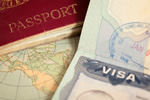 Germany is now taking over as a safe haven for expats and foreigners investing in property. For many years, wealthy British expats as well as investors from China and the Gulf States have kept London's luxury property market on a rolling boil, but Germany is now taking over as the West's prime real estate market. The British capital...
Retiring to Spain in spite of Brexit and the coronavirus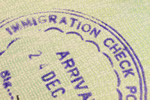 If you're still planning your retirement in Spain once the coronavirus pandemic is under control, you're choosing one of the most popular locations for expats from all over the world. It's well known that British expatriates form a huge group in the country, mostly preferring the regions along the Mediterranean coastline. It may...
Using your lockdown free time to organise your expat estate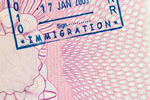 If you've recently arrived as a retired expat in Portugal, using some time to sort out your estate is worthwhile. Perhaps the coronavirus pandemic has forced you to think about your own demise as regards what happens to your estate, even although you've only just arrived from another British retiree destination such as Spain. It's...
Brit expats renting out UK homes can now claim business rate relief and grants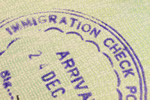 British expats living overseas and renting out their UK properties as holiday lets can now claim bounce-back loans as well as business rate relief. The loosening of regulations on hospitality businesses falls under Britain's recently announced coronavirus financial rescue package aimed at protecting landlords and SMEs serving the...
Expats in Portugal celebrate the end of the state of emergency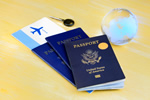 Expats in Portugal are relieved and happy about the government's ending of the state of emergency. Midnight on Saturday will be the time for expats in Portugal to celebrate the ending of the popular country's state of emergency. An announcement by the republic's president had been eagerly awaited by nationals and expats alike, as the...
Brit expats worried over higher food and insurance costs due to covid-19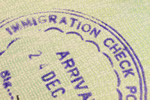 With the economic effect of the coronavirus pandemic looming, would-be expats calculating their monthly needs should watch out for sudden price hikes. No-one's certain how badly the pandemic will affect investments, savings, pensions, exchange rates and world economic health, but for would-be expat retirees calculating their financial...
What's it really like for expats in lockdown Italy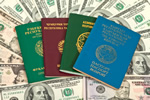 Those looking to expatriate from the home country can find online accounts of the lifestyle in their chosen destination which can help with decision- making, but what happens nowadays with almost every norm unrecognisable due to the pandemic? For several decades, Europe has been a favourite location for British expats due to freedom of...
New expats in Spain shocked at sudden price increases for fruit and vegetables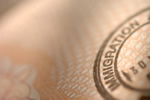 Life's just not getting any easier for British expats in Spain! Between the still unsettling negotiations over Brexit and the coronavirus pandemic, for long-term expats in Spain and those who've planned to move later this year the future isn't exactly bright. For would-be British retirees hoping for a lower cost of living, the...
Brit expats urged to support lawyers working for continued EU rights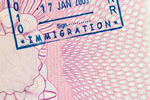 British expats in Europe are being urged to support a permanent status for the UK's EU citizenship. Although the Brexit-originated Withdrawal Agreement came into force at the end of January this year, thus supposedly removing all 6 million Britons' rights to free movement and EU citizenship, a group of passionate citizens and lawyers...