UK News - Emigrate UK Page 3
This is the category page for all UK news here on emigrate.co.uk, where you can view all the UK emigration news.
Brit expat business owners most at risk of Brexit damage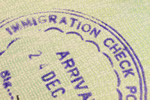 Is the myth of the stereotypical British expat the reason why May has ignored the Brexit plight of several million Britons living overseas? British expatriates living in Europe are still no wiser than in 2016 as to the real effects of Brexit on their chosen lifestyles, with those running businesses totally confused about their status...
European start-up visas increasingly popular with expats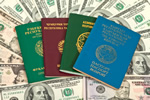 The international start-up scene is growing by the day, with Estonia, Portugal and France all hot destinations for talented expat entrepreneurs. Estonia has welcomed over 1,000 new arrivals since it released its start-up visa programme in 2017; France's President Macron's 'start-up nation' plan sounded good and is going well, and...
Visa free travel scheme derailed by yet another Gibraltar row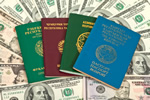 If you're thinking of hopping over to France or Spain on an exploratory visit prior to retirement as an expat, you may need a £52 visa! Spanish demands regarding the status of Gibraltar have derailed the visa-free travel plan legislation intended to allow Britons to visit Europe without hassle. Yet again, Spain's argument is based on...
British expats in the Netherlands now have no-deal Brexit relief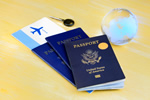 Expats in the Netherlands still can't quite relax and let Brexit do its worst. With a no-deal Brexit creeping closer every day and no end in sight for those Britons living, working and retiring in Europe, lawyers are doing their best to clarify the present situation. For UK expatriate professionals working in the Netherlands as well as...
British government releases financial facts of thawing expats frozen pensions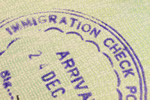 An official notice by the British government has revealed the estimated cost of thawing 500,000 British expat frozen pensions. According to the UK's Department of Work and Pensions, the cost of uprating 500,000 expat frozen pensions by a measly 2.5 per cent for five years would cost £3 billion. In response, one 94-year old British...
Switzerland announces post-Brexit quota system for British expats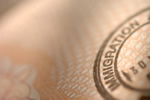 British expats are to be subject to quotas in Switzerland if a no-deal Brexit is the end game. Should a no-deal Brexit be the final result, the Swiss government is looking to set quotas for the numbers of Britons allowed into the country to live and work. According to the Swiss Federal Council, a total of just 3,500 British expats would...
Shock EU memo prevents expat reciprocal healthcare after no-deal Brexit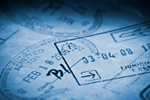 An official Brussels memo has sparked fury in expat hubs across Europe as it prohibits EU member states from agreeing to reciprocal healthcare for UK expats in the case of a no-deal Brexit. The EU government memo leaked to the Daily Telegraph gives the worst news possible for British expats in the EU's 27 member states. The document...
IFAs in the Gulf States complaining about lack of expat interest in their products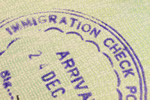 In spite of the Middle East's reputation for massive salaries, it seems some 66 per cent of expatriate professionals leave with less cash than when they arrived. According to a well-known Middle East IFA firm, almost all expatriates working in the region aren't setting by any money against their retirement needs. Almost half of expats...
Facing up to UK inheritance taxes as an expat living overseas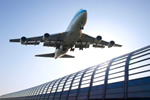 The majority of British expats living and working overseas aren't even aware they may well be hit with a large inheritance tax bill if they've been mentioned in a family will. The misunderstanding that inheritance tax doesn't apply to Brit expats overseas is likely to be the fact that they're not taxed on their overseas incomes....
Droves of returning Brit expats may be barred from NHS services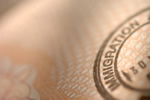 British expats repatriating to the UK are likely to be refused access to the NHS until they've lived in the home country for a full six months. For elderly Brit expats with potentially life-threatening conditions or those who are on cancer or heart medications, the delay could prove fatal. According to Jean McHale, a professor of...