Dealing with Brexit and the pandemic as a new expat in Spain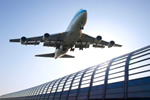 How to organise your emigration to Spain.
Moving to Spain for work or retirement is the dream for a good number of Brits, especially now the threat of the pandemic appears to be fading. Keeping up with any remaining covid19 regulations as well as updating your information on any new aspects of the Brexit effect is also necessary, although at this point negotiations would appear to have been slow.
What's known for now is that expats already living in the country can continue to do so under the old rules, but new arrivals after January 1/2021 will find the rules have changed. Ongoing negotiations are expected to continue, with guidance notes not issued until nearer the cut-off date. Obviously, this is little help to those attempting to set dates for leaving the UK.
For those already in Spain, registration as a resident must be done should their projected stay exceed three months. Registration requires an NIE number to be used when any official documents are involved. For example, buying or renting a property, opening a Spanish bank account or buying a car all require your NIE number. To register, it's necessary to make an online appointment in Spanish with your nearest police station or immigration office, with non-Spanish speakers needing help with the online booking site.
Required documentation includes a passport, two completed and signed Form EX-18's, proof of financial means of support for retirees with families, proof of current medical insurance and, for expat employees, proof of employment. Once all has been approved, the coveted residence certificate or ID card will be issued. For expat retirees, managing their fixed amount finances by setting a realistic monthly budget is important, as is setting an amount by for use in emergencies such as household repairs and replacement or car problems.