UK News - Emigrate UK Page 8
This is the category page for all UK news here on emigrate.co.uk, where you can view all the UK emigration news.
Is Thailand calling time on Western expats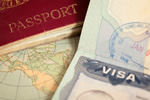 For decades, Thailand has been one of the most popular Asian destinations for expats, but some are now suggesting the 'good old days' are well and truly over. A recent poll on Facebook by an expatriate living in Thailand dared to ask whether Western expats are now seeing the end of an era. The result was a dead heat, with 50 per cent...
Job options in Germany for expats determined not to teach English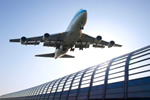 If teaching English is absolutely the last thing you want to do during your new expat life, Germany has a good number of other options. Teaching English is the job of first resort for some, but the last resort for a huge number of would-be expats heading to Germany as well as other EU member states. Although other options do include call...
Brits with second homes furious over ?7 visitor visa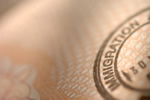 British citizens with second homes in EU member states are taking to social media to vent their fury over the EU's projected Etias €7 visitor visa. On Wednesday, representatives of the European Parliament and the European Council accepted a proposal to introduce a post-Brexit visitor visa charge of seven euros for Britons wishing to...
Expat petition against new Dutch tax break laws reaches twenty thousand signatures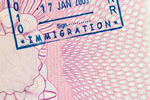 An online petition by angry expat professionals against the retroactive nature of the new Dutch 30 percent tax break law has now gained almost 20,000 signatures. Furious expat professionals in the Netherlands have now started two new Facebook groups and launched a fund-raising campaign aimed at fighting the Dutch government's decision...
Ten Brit expat families lose hope as shipments confirmed lost during collision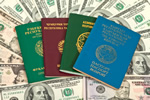 Expats who'd shipped their goods just before relocating back home from the UAE have finally been told all their belongings have been lost doe to last month's collision between two container ships at a Karachi port. After hoping against hope their precious belongings weren't in the 21 containers knocked overboard during the...
Expat volunteers needed in France after local Alzheimer?s support grows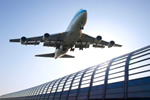 A French charity supporting the victims of Alzheimer's is calling for more expat volunteers in order to expand its work amongst British expat sufferers from the condition. British volunteers are already working in the Dordogne and Normandy along with national charity Association France Alzheimer (AFA), with the focus on English-speaking...
Do expat retirees really need a financial advisor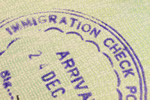 Given the never-ending scandals of small and even larger fortunes lost to unprincipled IFAs lurking in expat communities, is it worth taking the risk of trusting a financial advisor? Rampant misselling of unsuitable or downright dodgy financial products in expat hubs overseas has received maximum publicity over the past few years, but...
How to avoid fake news and advertorials when researching your expat destination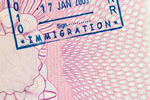 For would-be expats looking for a new life, researching the right destination for their needs is essential. Nowadays, emigration should be easier than ever before due to the internet with its multi-million pages of information on just about every country on the planet, including a few that potential expatriates didn't even know existed....
European think tank urges forward planning for UK expats in EU states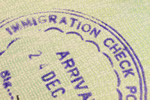 A major European think tank is advising the EU to concentrate on plans for the million or so Brits living in the bloc. The Migration Policy Institute Europe report states too much attention has been given during Brexit negations to date on the plight of EU citizens living in the UK, whilst the similar situation of UK expats living in EU...
Expats warned over losing money to forex scammers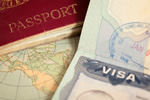 Expats are being warned not to fall foul of forex scams. The increase in the number of expats living and working overseas far from their home countries is a gift for unprincipled currency traders and their forex scams. An unprecedented number of nationals from countries worldwide are on the move due to reassignments, study or simply the...