UK News - Emigrate UK Page 8
This is the category page for all UK news here on emigrate.co.uk, where you can view all the UK emigration news.
Motivations for expatriation examined in recent survey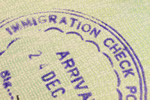 Reasons to emigrate are as diverse as would-be expats themselves, even although the results of dozens of annual expat surveys would lead the average reader to believe it's all about the money and the individual's career prospects. Not all expats are professionals in desirable industry sectors, and relatively few are enjoying the...
Expat guide to the French annual tax return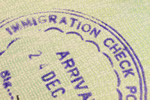 The last thing on newly-arrived expats' minds after they've settled down in their chosen French location is filing their tax returns, but the vast majority will need to get it done. UK expats who draw any UK-based income are forced to get to grips with the French income tax system, with its returns having to be completed annually in...
Cold calling pension fraudsters targeted by police and pensions watchdog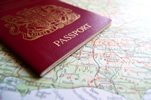 If you're coming up to retirement and thinking of heading overseas, you'll need to watch out for fraudsters aiming to steal your hard-earned cash. As consumer watchdogs issued yet another warning to pension savers about cold-calling offering free pension reviews, the UK's Pension Regulator revealed detectives are investigating a...
Need to know QROPS facts for expat retirees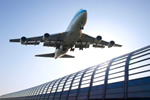 Much has been written on expat forums about the pros and cons of transferring a personal pension to a QROPS, but the exact definition of the overseas pension scheme is often missing. Qualifying Recognised Overseas Pension Schemes (QROPS) are offshore pensions certified by their providers to meet HM Revenue and Customs rules permitting...
Where to retire if heathcare is important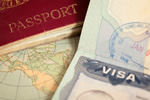 More and more older people approaching retirement are considering leaving their countries of birth for warmer, more exotic and less expensive surroundings. Of all the convoluted decisions needing to be made when considering retirement overseas, healthcare is possibly the most important. Nowadays, it's fairly straightforward to find...
Finding the perfect job in the Netherlands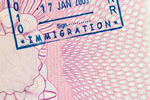 Whilst Germany and France were once the holy grail for expats moving to Europe, the Netherlands is now the preferred location for well-educated foreign professionals. According to relocation specialists, the Netherlands is now overtaking its European neighbours as an attractive and different choice for well-educated professionals looking...
Taking care of the practicalities before you retire overseas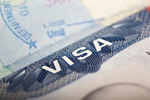 If you're looking to spend your retirement abroad, a certain amount of advance planning will make the transition far easier. Wherever you're heading, the first priority is getting the correct visa for your needs, whether your dream is lazing on a beach, volunteering or even starting a blog or online business. Right now, Britons can...
London to Amsterdam Eurostar route to start in April in spite of problems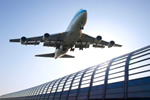 For those whose companies are relocating to Europe pre-Brexit, as well as for Brit expats already in the Netherlands and Belgium, a new super-fast Eurostar service will soon link Amsterdam directly to London. The service is tipped to start a no-holds-barred contest between train and plane providers, with the Eurostar possibly ahead on...
UK expat retirees advised to transfer personal pensions before Brexit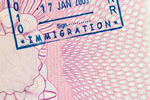 British expats overseas who've left their personal pension back in the UK are being advised to transfer it before Brexit kicks in. The advice is aimed not just at UK expats already living abroad, but also to those planning to emigrate in the near future. It's being spurred by increasing concern over the viability of company pensions...
UAE expats told not to panic as dollar rates get gloomier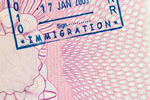 If you're a USA professional relocating to the UAE and have a mortgage or other financial commitments in the home country, keeping an eye on the dollar weighting might be a good idea. During 2017, the almighty dollar lost around 10 per cent of its value when measured against a basket of global currencies. Its first decline for five...