UK News - Emigrate UK Page 9
This is the category page for all UK news here on emigrate.co.uk, where you can view all the UK emigration news.
European think tank urges forward planning for UK expats in EU states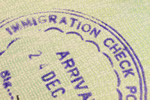 A major European think tank is advising the EU to concentrate on plans for the million or so Brits living in the bloc. The Migration Policy Institute Europe report states too much attention has been given during Brexit negations to date on the plight of EU citizens living in the UK, whilst the similar situation of UK expats living in EU...
Expats warned over losing money to forex scammers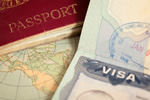 Expats are being warned not to fall foul of forex scams. The increase in the number of expats living and working overseas far from their home countries is a gift for unprincipled currency traders and their forex scams. An unprecedented number of nationals from countries worldwide are on the move due to reassignments, study or simply the...
New Brexit vote campaign aims to unite anti-Brexit groups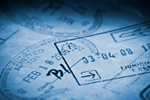 Brit expat groups are supporting a new campaign for a Brexit deal vote. At a London rally last Sunday, new campaign group People's Vote revealed its intention to unite all anti-Brexit groups in order to force a new peoples' referendum on the Brexit deal. The campaign is being supported by business leaders, celebrities and members of...
Guidance for UK expats on becoming French citizens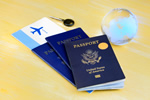 Although an increasing number of UK expat living in France are applying for French citizenship, it's still a confusing process. The numbers of Britons applying to become French citizens has risen tenfold over the past three years, mostly as a result of Brexit. Securing their futures in their country of choice is now a priority, but...
Expat news and update on current Brexit legal challenges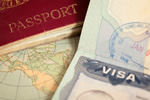 With just a year to go and increasing numbers of Brits heading for the exit, a number of legal challenges are still ongoing, any one of which has the possibility of derailing Brexit. The first, very relevant, case was brought to the EU's General Court by Bordeaux lawyer Julien Fouchet, and is based on questioning the legality of the...
Brexit may pose threat to expats QROPS transfers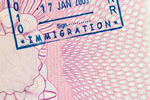 In spite of the recent agreement giving both EU and UK expats the right to remain provided they enter not later than the end of the transition period, Brexit could still cause chaos for those wishing to transfer their pensions to a QROPS. With an ever increasing number of Britons attempting to get ahead of the game by leaving the UK...
French losing battle with English for general use despite Macron campaign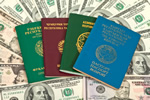 If you're planning a quick exit from the UK for a new, more enjoyable lifestyle in France, the use of English is on the up, but so is the pressure to speak French. As France becomes ever more popular as a bolthole for disenchanted Brits, the use of English is growing exponentially, often at the expense of the French language. The...
Survival strategies for new Costa del Sol expat arrivals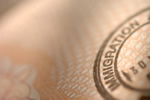 The vast majority of Brit expats living in Spain's Costa del Sol will have holidayed in the region before choosing the region as their home from home, giving them at least some idea what to expect when they're permanent residents. In spite of a recent negative survey result, it's clear Spain's multinational expat community loves its...
Expats in France slam survey citing French unfriendliness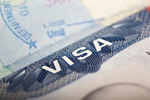 France has long been a favourite destination for British and other nationals looking for a new life and new experiences, with the majority more than happy with their choice. ' Many long- and short-term expats living in France are astonished by the published results of a recent survey stating the French are amongst the most unfriendly...
Dublin beats London as best expat city but for how long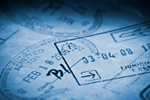 A reliable quality of living survey has placed the Irish capital of Dublin ahead of Belfast, Edinburgh and London, at least for now. In spite of Dublin's ongoing housing crisis, the Irish Republic capital ranks first against the three regional capitals of London, Belfast and Edinburgh. Dublin's score was 34th, as against London's at...