UK News - Emigrate UK Page 9
This is the category page for all UK news here on emigrate.co.uk, where you can view all the UK emigration news.
Overseas retirement dreamers caught up in pensions tax grab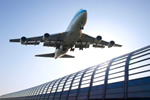 If you're working and saving hard in the hope of retiring in upscale comfort overseas, you may be in for a very unpleasant shock via the UK taxman. More than a million workers are now at risk of falling foul of the 'pensions lifetime allowance' limit of £1.03 million, with another 1.3 million of those coming up to retirement in the...
Fouchet ECJ case may be positively affected by Dutch nationality case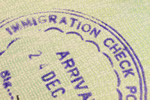 Is this the way forward for British expats desperately needing free movement? The crowdfunder appeal by French lawyer Julian Fouchet is now closed, having reached within €1,000 of its target. The appeal was to enable the dedicated advocate to bring his case before France's State Council on behalf of British expats desperate to retain...
Is selling their UK properties the wise choice for expats?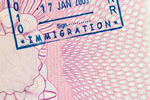 Should British expats already living overseas and those planning to relocate in the near future sell their UK properties now? British expats living and working overseas as well as buy-to-let investors are already considering their options as regards selling up in the UK in order to avoid the projected post-Brexit property price crash. The...
UK MPs join fight for expat losers in PremierFX scam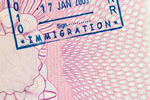 One of the first risks encountered by newly-arrived expats is that of being scammed out of their savings by dodgy financial advisors working illegally in popular retirement destinations. It's a sad fact of emigration to a new land overseas that many new arrivals are befriended by seemingly friendly expatriates looking to defraud them...
Expat dog owners need to know Spanish laws prior to arrival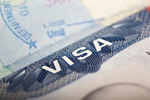 Would-be expats who wouldn't think of leaving their furry friend behind need to check on Spain's dog ownership laws. If you're planning to emigrate to Spain no matter what happens with Brexit and can't bear to leave your beloved dog behind, you'll need to check out the country's dog ownership laws. Once Brexit is a reality,...
Sweden announces no-deal rights for British expats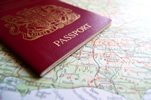 For would-be expats heading to or just arrived in Sweden, the Brexit effect may have negative effects on both lifestyles and careers. Should the UK crash out of the EU in just over two weeks' time, Britons already living and working in Sweden will need to get their passports stamped in order to travel within the EU for one year. The...
Expat retirees now basing lifestyle choices on affordable healthcare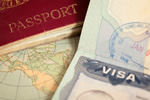 Choosing an expat destination for its quality affordable healthcare may sound too practical to be true, but more and more would-be expats are researching online for the least expensive and best quality healthcare available before making the decision of a lifetime. This choice is essential for aspiring expats living in the USA, as the cost...
UK Golden Visa toughened and two expat startup visas introduced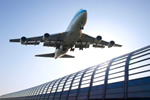 UK Golden Visas are now being toughened up in order to stop 'dirty money' purchases. For ultra-wealthy expatriates needing the convenience of a second passport, visa-free access to a number of countries and permanent residency, Golden Visas have been the easy way out, but the net is now tightening. Recent reports of money laundering...
Pressure grows for end to expat frozen pensions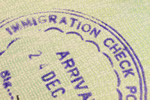 As sterling drops ever lower and Brit expats on frozen pensions tighten their belts to the final hole, pressure is growing for the UK government to end the scandal. However small the amounts received by British expats on frozen pensions, the Brexit-induced fall in the value of sterling is making matters even worse. For retirees planning...
Is moving overseas to access cheaper, better healthcare a wise choice?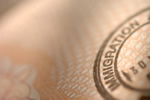 For older expats or those with young families, access to good quality, affordable healthcare is a must, but may be almost impossible to find. Would-be expats from the USA and UK are the most healthcare-conscious groups when retirement or a change of jobs is in the wind. US citizens tend to concentrate on price, having been used to perhaps...