UK News - Emigrate UK Page 9
This is the category page for all UK news here on emigrate.co.uk, where you can view all the UK emigration news.
Spanish dog rescue centre in crisis due to founders death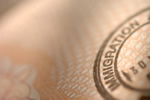 Albacete's Hope for Podencos dog shelter may be forced to close due to the death of its founder and main benefactor. Many British expat dog-lovers heading for Spain find themselves involved with a local shelter once they've settled in, with the shelters welcoming volunteers as well as donations of dog food and cash to allow their...
Amsterdam court decision gives hope to UK and EU expats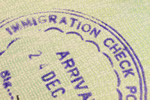 A court in Amsterdam has ruled a case presented by five British nationals must be forwarded to the European Court of Justice at the Hague. The Amsterdam court's decision is a landmark legal ruling which may have positive results for UK expats uncertain about their post-Brexit rights to remain as EU citizens. The five plaintiffs, all...
Pattaya police raid darts club and confiscate dartboards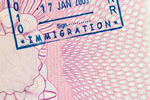 If you're planning to retire to Thailand and love a game of darts in your local friendly bar, you'll need to think again as playing the popular game is now illegal in the Land of Smiles. Last evening, local police stormed into expat bars in the seaside tourism hub of Pattaya and confiscated all the darts boards, telling bar owners...
Expats hit by increase in UK passport postal applications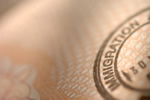 As part of a Home Office campaign to shift the cost of UK passport processing to users rather than having it partially subsidised from tax revenues, the charge for a postal application is set to soar. The move is expected to hit hard on British expats as well as citizens living outside the London area, with the fee increase being passed...
May trashes hopes of EU expats arriving during Brexit transition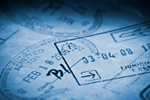 British Prime Minister Theresa May told reporters during her Chinese trip she's determined to deny rights to EU expats who arrive in the UK during the transition period. May's comments are certain to provoke a new row with Brussels as they follow the EU's offer of a 'status quo' transition period of just under two years. The...
British expat starts online petition against QROPS offshore pension transfer tax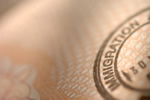 British expats planning to relocate their pension offshore are mounting a petition against the recently-introduced massive tax on their savings. Beginning in March last year, expats and recent retirees planning to emigrate outside the EU and a few other countries have been forced to give up 25 per cent of the full value of their savings...
UK government pension fund short on cash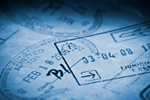 Would-be expat retirees hoping to fund a few luxuries from their UK state pensions are being warned the government's pension piggy bank is almost empty. Ever increasing numbers of Brits seem desperate to emigrate to a comfortable retirement in a laid-back, weather-friendly, non-Brexit country, using the cash from selling their homes...
Carillon crash may crush employees expat dreams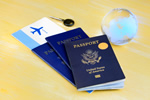 Retirement experts are warning alarm bells should be ringing for pension savers as the Carillon crash threatens its employees' direct benefit pensions. These days, pension transfers and a quick exit from the UK to a warmer, less stressful overseas environment seems to be the way forward for an increasing number of British retirees. The...
Would be expat retirees warned over dodgy investments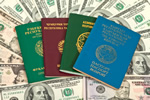 If you're looking to plan for an expat retirement in a totally new environment, you need to take care your investments are secure. According to a scary report by Britain's Financial Service Compensation Scheme, some 80 per cent of claims against dodgy IFAs involved investments in possibly fraudulent schemes such as storage lockers and...
Milan set to lure UK asset managers post Brexit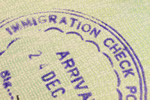 As uncertainty soars over the post-Brexit fate of the City of London, Milan ratchets up its efforts to lure asset managers and other financiers. An Italian governmental delegation is set to visit London over the next several weeks in order to attract asset managers from the City of London to the Italian capital's financial hub. The...