Expats in Spain now bereft of TV streaming as ITP declared illegal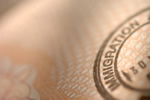 If there's one absolute necessity for older expats in Spain or any other world retirement hub, it's access to an affordable, well-programmed TV network.
For expats who've decided to spend their retirement years in the British expat favourite, it's all they need to keep in touch with the world as well as the home country whilst enjoying warm weather, delicious food, like-minded friends and an evening or two a week in a local British-run pub. For retirees, the streaming of movies, game shows, series and sports is an essential part of the life they've looked forward to and saved for.
Sadly, not all streaming services are what they seem, as hundreds of Brits all across Spain recently found. Internet Protocol Television (ITP) was a popular way to enjoy favourite movies and shows for literally two million customers of the service in destinations all over Europe, the Middle East and Asia, or at least it was until the Spanish police struck. Following a covert investigation, the entire ring of illegal distributors broadcasting over 40,000 TV channels, series and movies was dismantled, to the shock and horror of its customers.
A total of 15 homes were raided and eleven arrests were made, with three in Sweden, four in Spain, three in Denmark and one in Germany. In addition, 16 more suspects are now in interrogation, with seizures of 4.8 million in cash and properties as well as four vehicles valued at 500,000 euros, a raft of cryptocurrencies and, of course, the obligatory selection of designer watches. Some 50 IP addresses are now shut down, and a number of bank accounts containing over a million euros in total are now frozen.
Stunned subscribers had been accessing the service via websites hosted on a complicated international network of servers, and are now bereft of their evening in-house entertainment as well as those all-important but spectator-free football matches and other sports events. The timing couldn't have been worse, as much of the country's older expat community is still attempting to stay at home due to the pandemic.