Survey shows Spain still favourite for British expat retirees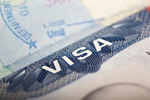 As the numbers of Brits eager to leave the UK for Spain increases, the country is now open for business.
A recent article in a property advice website featured its latest survey amongst Brits desperate to exchange their frustrating lives in the UK for a new life in sunny Spain. The results were unsurprising, especially at this present moment in time, with 60 per cent of respondents hoping to purchase a home in Spain by late summer 2021. Almost three quarters of those surveyed were looking for a healthier lifestyle, 64 per cent were looking forward to a happier retirement and half were searching for adventure.
Surprisingly, given the scare stories prior to the invasion of the coronavirus, over half of the respondents are aware they will keep their rights to healthcare and residence once they've bought a home, and the same number said they weren't at all concerned about the Brexit effect on their lives. Half of all retirees were looking for a holiday hideaway or second home prior to living in Spain long term, with 90 per cent already having money set aside for the purchase.
The two favourite locations for buyers from the UK are the Costa Blanca and the Costa del Sol, both of which are already tourism hubs for visitors from the UK. For niche buyers, the Balearics as well as the Costa Dorada and Costa Brava regions are the first choice, and Costa Almeria is another favourite. Unsurprisingly, it's the Mediterranean and its beaches which are major draws for British buyers, especially if the property is to be let for a period during the year.