Unsatisfactory ambulance service makes Orihuela risky for Brit expats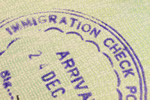 One of the essentials fpr British expats retiring to Spain is an efficient local hospital service, especially in the case of emergencies.
Spain's southern coastline has been a favourite with British expat retirees for decades due to its warm weather, its established expat communities and its lower cost of living. For those looking to follow, another crucial issue is local healthcare provision, with Spain having a positive reputation for its private hospital care at affordable prices and its generally excellent public healthcare provision. Taking the above into account, it's somewhat of a shock to read that one favourite expat location's ambulance service is inadequate, to say the least.
Orihuela Costa's local health councillor Jose Galiano is warning newly arrived expats via a local English language media outlet that he's been trying for a better, 24-hour service and getting nowhere fast. Apparently, there's just one ambulance on call, which is shared with Pilar de la Horodada and San Miguel de Salinas towns. The region's total population is around 60,000, comprising locals and expats, but the already high number doubles during the summer holiday season as tourist flights arrive from all over the UK.
According to Galiano, the slow response times have been responsible for a number of unnecessary deaths. It's worse, he adds, when the available medical staff are based outside the local area in Torreveja for 12 hour shifts. The numbers of unnecessary tragedies include the death of a nine-year-old boy who died on a beach after colliding with another youngster during a football game. The ambulance took almost half an hour to arrive and wasn't equipped with defibrillators.
For elderly expatriates, especially those with previous conditions, the failure of local town halls to find a solution could well result in unnecessary trauma and even death, with social media posts warning would-be expat retirees to decide on another location with better facilities.