Expats heading for the Netherlands may be out in the cold this winter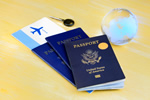 Expat entrepreneurs thinking of heading to the Netherlands should note that the country's housing shortage has forced costs through the roof.
The Dutch government is now under pressure to take measures to solve the country's acute housing shortage as property prices continue to soar. Right now, house prices all over the Netherlands are at an all-time high, with average prices outside Amsterdam now at €314,000 and topping €500,000 in the city itself. At the same time, rental rates are also rising, causing an acute shortage of affordable homes.
The country is also facing a shortage of around 300,000 homes, with successive national governments being blamed for a total lack of any action which might have prevented the crisis. Responsibility for the entire mess is being placed on higher population growth as well as exceptionally low interest rates spurring home buyers to afford higher mortgage loans. A surge in overseas student numbers as well as expats arriving from overseas has produced the perfect storm as well as a crucial shortage of space.
Suggestions of how to deal with the crisis include allowing permanent residence in holiday caravan parks and the construction of temporary prefab housing similar to that which was used immediately after WWII. As regards the now almost unaffordable rental market, it's a serious issue in all the Netherlands' large cities. Traditionally the realm of housing corporations, the sector is now in a state of confusion with ideas such as reducing the tax paid by developers or using it to build more controlled rental properties.
Amsterdam is now clamping down on shared rentals, with controls on more than three adults per home. The move should prevent property speculators from cornering the market and letting properties at inflated rents. For newly-arrived expats, it's a shock which few have seen coming and which may well force expat talent to choose another destination.