Will Brexit wreck the Spanish property market's expat buyer sector?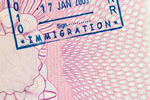 Will a full Brexit mean Spain is less of an option for Britons buying permanent homes?
Spain will always be a favourite destination for British retirees and small business entrepreneurs, but how will Brexit affect its popularity over the next five years? Spanish regions such as the Costa Blanca are packed with Brits living a laid-back, still relatively inexpensive lifestyle, and the attraction of Spain's relaxed culture is strong, especially for retirees living in the many expat sub-communities.
It's inevitable the UK's EU divorce will result in life being more complicated and less comfortable for the majority of the 300,000 Brit expats already in Spain, but will would-be expats be discouraged from buying a home by sterling's projected further devaluation? Should this be so, it'll be a disaster for the country's real estate sector, as expats own up to a million properties in the country. Or will it be the increase in bureaucracy resulting from the UK's common market exit which discourages huge numbers of buyers?
Logic dictates that, although Spain is high on British expats' preference lists, the US, Canada and even Australia are even more popular, notwithstanding the fact that bureaucratic procedures in all three destinations are far tougher than are Spain's. Spanish realtors are hoping against hope that the Brexit impact won't dent their trade, thus allowing the country to retain its popularity crown for British incomers.
In the real world, the Brexit effect on house prices and purchasing hurdles may well not be terminal, as any new rules will simply be the standardised EU laws not especially detrimental for determined expat buyers.