Tips on Singapore's living costs for new expat professionals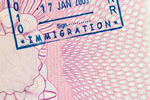 Given that Singapore always seems to feature high in the many cost of living surveys, is your reassignment paying enough?
Singapore's reputation as an extremely expensive destination for expat professionals is well deserved, but it has to be said the city-state as a destination is hard to beat for its uniqueness and diversity. It's as famous for its food as it is for it's entertainment and sheer fascination, but new arrivals are very likely to have problems making ends meet.
Singapore's cost of living for each individual expatriate arrival depends on two things – values and lifestyle. Flashy cars and luxury condos swallow social climbers' cash in an instant, whilst those who prefer the simple life can live reasonably well on an average salary. Of course, housing is a major drain, whether renting or buying, with rentals averaging between $700 and $1,500 monthly, and those elegible for an HDB property purchase will pay between $1,500 and $3,000 monthly for a loan.
The more centrally located you need to be will impact on how much you'll have to spend on accommodation, with those on less generous salaries able to save by living on the fringe of the city. Public transport is reasonably priced, and the less central locations have far more charm and character as well as cheaper dining options. Even so, the average condo can cost as much as $1 million. Buying a car is a waste of money, as vehicles are horribly overpriced, parking is a hassle and fuel isn't exactly cheap.
Due to the fact that most groceries are imported and therefore expensive, expats who prefer to cook and eat their own creations will need to allow extra cash for the experience. Coffee at a local market costs around $1, but is between $5 and $6 at Starbucks. It's the same for meals, with street food averaging between $3 and $4, as against mid-range restaurants charging between $20 and $30. All told, living on a budget covering all expenses comes out at $1,190 per month, living mid-range is $2,510 and the high life will cost a hefty $9,710 including dating, clubbing and travelling.