Expat house hunters in Italy could well bag bargains after the pandemic ends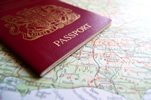 If Italy is your favourite for a new life as an expat, house price reductions could save you money.
If there's one thing that's certain about the worldwide effects of the coronavirus pandemic, it's that house prices will fall as economies struggle to recover. Although the majority of Italian properties aren't exactly expensive to begin with in comparison with, say, the UK, the virus's effect on the sector is certain to result in plummeting prices pleasing to expat incomers.
According to many financial experts, the countries hard hit by the pandemic will be mired in an economic recession for the foreseeable future, with property prices tanking as a result. Italy isn't about to be an exception to this rule, dependent as it is on its tourism and manufacturing sectors, both of which will be in decline for an unspecified period. Even before the outbreak, its property market was undergoing a turnover drop of between €9 billion and €22 billion in comparison with last year's results.
Experts now believe the property market will be in recovery mode for at least the next three years, racking up massive losses of around €122 billion. This year, a fall of between 15 and 30 per cent in revenue from mortgages, taxes and lawyers' fees is also expected, with lack pf purchases commensurate with lost jobs. The effect on new home sales is expected to be considerable as more buyers look to expand room numbers rather than buying into the latest models off-plan.
For would-be expat home owners in Italy, older properties are the best bet and are more likely to be offered at a significant discount, especially if a cash purchase is possible. Of course, viewing in the traditional manner won't be allowed until lockdowns and social distancing is no longer needed, but virtual online house tours are gaining popularity and may well stay as a way to view for the not too distant future.