Jobless expats in Kuwait urged to hang on as landlords get ugly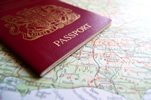 Expats in Kuwaiti rental accommodation are getting scared of eviction by their greedy landlords.
One of the major concerns for expats who've lost their jobs in Kuwait as a result of the coronavirus pandemic is losing their tenancies after being unable to pay the rent. Following a good number of sympathetic real estate campaigns urging landlords to 'help your tenants' or 'pardon the tenants', a new, scary development is underway. Expats are now seeing signs suggesting reparation as well as eviction for those behind on their rental charges, even although their financial situation is a result of the pandemic.
However many expat tenants are fighting back, placing their own messages where they can be read by landlords and making it very clear they've lost their jobs due to their employers shutting down or losing their companies. Many expat tenants are confused as to their landlords' rights to simply evict then under the present circumstances and are hoping the threats are simply being used to force payment until the very real reasons for noncompliance are understood.
It's not bad news for all expat tenants in Kuwait, as some buy-to-let investment landlords are actually exempting rental payments or reducing their rents. Others are asking tenants to prove their reduced financial situations in order to asses rent reductions due to job losses because of the pandemic. At this time in the emirate, a good number of formerly stable companies have been forced to sack their employees and shut their doors.
Landlords are being asked to remember that playing hardball with their tenants during these difficult times is likely to result in being left with empty buildings and not much chance of filling them again for a very long time. The tenant-friendly campaign is also attempting to demonstrate Kuwait's humanitarian approach to all those in difficulty, not just to feather their own nests. Rental agents believe that, following the defeat of the coronavirus, the balance will tilt in favour of tenants, with hardline landlords forced into huge rent reductions in order to attract new rentals.