Expats offered cash towards rentals or home purchases in Italian town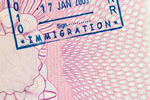 When the spread of the virus finally diminishes, it's expected many expat professionals may well be out of a job and looking for a refuge from the expected financial chaos.
Governments as well as expat professionals may well be starting to realise the world won't be quite the same after the coronavirus has run its course and caused financial chaos in every country it's attacked. The expat world may well be especially vulnerable to its longer-term effect, as former popular destinations struggle to get their economies back on course. At this time, a break in routine would be the best idea for itinerant workers, but surviving financially could be tricky for many who've lived the high life as an expat professionals.
Finding affordable accommodation in a pleasant location will be a priority, with an offer by one Italian town the perfect solution for those looking to live economically until the dust settles. Following on from the now famous and very popular one euro house sales, the little town of Teora in Italy's Campania is offering to pay part of expat arrivals' rents in order to repopulate itself. The town is some two hours from Naples and the stunning Amalfi coastline, and lost much of its population in 1980 due to an earthquake.
The offer to those prepared to rent a home and live in it rather then using it as a holiday home is 150 euros a month, or 5,000 euros towards buying a home. Local rent in the area is around 150 euros a month, as reported by CNN, as against some 600 euros in the rest of the region. Town Mayor Stefano Farina, told reporters he's trying to repopulate the town with people who intend to take up residency and make it their permanent home. As a result, the offer is only open to those with one or more children, and the available houses were rebuilt following the earthquake.
As well as the cash incentives, expat and Italian incomers will also receive waivers for tax on local services as well as free school meals for their offspring. It seems like the perfect opportunity for expatriates sick to death of the rat race and the chaos caused by the virus, especially as local residents seem mostly in favour of the scheme.