Amsterdam politician hits out at the city?s rising expat population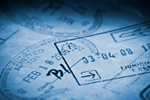 Expats in Amsterdam are under fire by politicians for displacing Dutch residents.
Leader of Amsterdam's Socialist Party Erik Flentge believes the ever-increasing number of foreign students and other expatriates are displacing the city's balance and making it ever more difficult for locals get housing and jobs. Flentge is angry about what he sees as a takeover by expatriates in the popular city, saying it's caused soaring house prices and a lack of job opportunities for local people.
His comments came after new figures published by the Netherlands' National Statistics Agency showed the city's population had expanded by some 10,000 in 2018. This increase is believed to have been caused by the arrival of high numbers of expatriates from the UK, India, America and other EU member states. The influx, according to Flentge, has caused house prices to soar and forced Amsterdam families to move away to less expensive surrounding areas.
The Socialist Party politician is calling for Amsterdammers to be promised priority in all new housing developments within the city and is calling for meetings with companies bringing in expatriates in the hope of persuading them to employ more locals, thus halting mass immigration. In addition, he wants new expat arrivals to be located outside the city. Recently arrived expats, he says, have no established networks, no understanding of the Dutch system and no idea they're paying inflated rents for their accommodation. The surge in foreign arrivals has forced up rents as well as encouraging buy-to-let investors to purchase more properties in order to let them to expatriate tenants able to pay far more than locals.