Spanish PM promises full rights to Brit expats after no-deal exit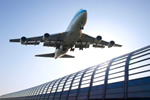 The Spanish PM has reassured all British expats a no-deal Brexit won't affect their rights.
Spanish leader Pancho Sanchez is now the hero of the hour for the estimated 300,000 Brits living in the UK's favourite expatriate destination country. Telling it like he sees it and calming the fears of an entire expat community, he stated Britons' rights will all be protected, even in the event of a no-deal Brexit. His reassurances came during the traditional end-of-year news conference held by each current Spanish prime minister. By February, he added, a law will have been drawn up which covers citizens' rights as well as plans to continue with bilateral commercial relations between the two countries.
As well as being a massive relief for the hundreds of thousands of Britons who've made Spain their permanent home, it's also the sensible route to take for the PM. Not just the huge numbers of expats on the Costa del Sol and in other favourite locations but also the millions of Brits who holiday there annually are essential to the Spanish economy. The figure of 300,000 includes just the expats who've registered as residents, but unofficial figures suggest the actual numbers of British residents in Spain are topping 750,000.
The more-than-welcome news comes as senior British politicians from both sides of the chamber are planning an attempt to delay Brexit for some months as a strategy to end the chance of a no-deal exit should the British Prime Minister be unable to get her negotiated deal approved by the House of Commons. According to one of the UK's major media outlets, cross-party talks aimed at extending the March 29 date have been ongoing for months.