British expats in France grieving over loss of freedom of movement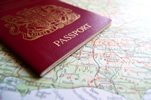 Has Brexit redefined the stereotypical view of Brit expats in France?
According to the popular view supported by many media outlets and online websites, British expats in France come in three flavours – retirees living in idyllic French villages , small business owners working in the hospitality sector and Eastenders living it up in beer bars in the coastal resorts. Few reports, if any, centre on the amazing diversity of Britons who've chosen to broaden their life experiences in this fascinating, culturally historic land.
Fortunately, given the predicament in which all UK expats in France find themselves due to Brexit, a recently completed research project has revealed how UK citizens living across all EU member states including France are coping with their own attitudes towards the reality of what was supposed to be an 'advisory' referendum rather than a politics-led force of destruction. The project examined Brexit's position in the overall understanding of its effects on expats' sense of belonging and identitying as strangers in a strange land, as well as their belief in their European identity.
In France's sizeable expat communities, many Britons are firmly established in their local labour market, whether their employer is a major world aerospace company, a university or a small business owner. Many are self-employed, providing services for their Brit expat compatriots as well as locals. Dual-nationality families are common, but none are in any way protected from the effects of Brexit. Those with young children are increasingly concerned about their offsprings' futures, and others are distressed because the vote and its subsequent hard-line political manoeuvres strike against everything they believe in as well as their sense of personal identity.
The loss of freedom of movement, ignored by the British parliament in its chaotic deliberations, is a major concern, especially for those who have elderly parents still living in the UK. Many older children of British expats have taken full advantage of freedom of movement, choosing European universities for their ongoing studies or travelling around Europe without hassle and learning from their experiences. All these young people see themselves as citizens of Europe who're about to lose their entitlement, and none of them fit the stereotypes of 'Brits in France'. All of them, however, are being forced to lose something invaluable – citizenship of a Europe now united after hundreds of years of inter-nation conflict.