UK MEPs urge EU to ring-fence expats rights post-Brexit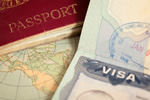 British members of the European Parliament are urging the EU to ring-fence all citizens rights after Brexit is finalised.
Britain's 25 EU MPs have sent a letter to all EU ministers setting out their concerns that both EU citizens in the UK and Britons living in EU member states are at risk from changes to the guarantees of rights now being given by a number of EU countries as well as the UK. The authors of the letter say the present guarantees are no more than piecemeal legislation able to be reversed or adjusted at any time in the future.
The British members of the European Parliament are requesting the EU itself to unilaterally ring-fence the rights of all British and EU expatriates and are also urging UK lawmakers to do the same for their EU expats. The letter stresses it's unacceptable to put citizens who've already lived with 2.5 years of uncertainty as to their rights in a situation which could change at any minute. The failure, it adds, is with the UK, but the situation now needs to be resolved and both the EU and the UK need to live up to their promises.
The letter also points out the fact that, due to recent events in the British parliament, the worst possible scenario could now happen, devastating the lives of all EU expats in Britain and all UK expats in Europe. Former Labour Party MP, citizens' rights campaigner and founder of New Europeans Roger Casale welcomed the support by the cross-party MEP group for unilateral guarantees, saying all British expats in the EU are also EU citizens needing the EU's protection of all their rights rather than being used as pawns in the humiliating and degrading horse-trading which is now going on.
Casale is also calling for the adoption of a Green Card system ring-fencing all expats' rights and statuses within their chosen locations. Unilateral guarantees of residency across the EU as well as in the UK must be provided, he said, and Britons living in EU member states should be able to keep their rights to free movement.