Bad news for UK expat retirees as state pensions may be frozen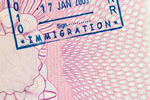 The British Brexit team's announcement that UK nationals living in EU member states will only get their state pension annual increases if the EU reciprocates has struck fear and fury into the hearts of UK expats in Europe.
The 11–page policy paper entitled 'Citizens' Rights' states lawmakers want to preserve the triple lock promise to Brit retirees on state pensions in Europe, but will not do so should the EU not offer the same deal. The statement means that 470,000 British nationals living in Europe will have their pensions frozen unless reciprocal deals can be agreed with every individual EU member state. Senior financial analysts are saying the paper lays bare yet another uncertainty for the half-million British state pensioners living in the EU and receiving the valuable annual state pension increases.
The amounts, although small, would at least help those already suffering from the Brexit effect on the sterling exchange rate, predicted to drop like a stone when Brexit is finalised. However, another opinion is that a no-deal Brexit won't affect the majority of state pensions as there are a number of well-understood reciprocal agreements with separate EU member states. Should this exceptionally painful axe actually fall, it will affect hundreds of thousands of British pensioners living and retiring in Europe, but a deal acceptable to both the EU and UK would remove the threat to UK expat retirees' lifestyles. So would the cancellation of Brexit and a return to comparative normality, an option which seems to be increasing in popularity as the clock ticks down to March 29.