Why is the online free press no longer free for British expats?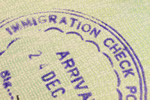 At this crucial moment in time, gaining access to information about Brexit's effect on the lives of UK expats all over Europe is essential, especially in Spain and France, both favourite retirement hubs for Brit pensioners.
Up until very recently, Brexit and other news in the English language was freely available online to UK citizens living in both retirement destinations, mostly via Spain's Olive Press and France's two expat-aimed news sheets, The Connexion and The Local – France. The Connexion's coverage of Brexit negotiations and the French government's position was comprehensive and well-written, whilst the Olive Press's general coverage as well as its campaigns and updates gave British retirees and business owners the information they needed.
Many, perhaps the majority, of readers in both countries are British state pensioners, budgeting carefully for their lifestyles in their chosen retirement hubs. Although the Olive Press is still free to read online, possibly because it's taken into account the needs of its readers against the growing trend of paywalls, Brit expats on limited budgets in France will now have to find a different way to keep up to date with their chances of staying in their chosen country. Formerly a source of crucial information, The Connection and its rival The Local have now blocked all or most of their articles with sweeping paywalls.
The Local, a pan-European media outlet covering several European destinations, first introduced a paywall earlier this year, and is now allowing only an unspecified, small number of free articles monthly. Its annual subscription for unlimited articles is €34.99, but its Brexit coverage is minimal. The Connexion also set a paywall earlier in the year, but is now blocking almost all its articles including numerous Brexit reports. Online readers can buy one report for €2 or pay an annual online subscription including postal delivery of the paper for €65. Should the reader live outside Europe, the cost is €71.
At this crucial time in UK expats' lives, it's essential for worried expats to be able to access the latest twists and turns of the negotiations as they happen, but the two French online papers also give essential information for those hoping to be able to head to France during the Brexit transition period. One elderly, widowed UK expatriate living in Sihanoukville, Cambodia, was planning to relocate to France some time in the next 12 months, relying on the Connexion's articles for up-to-date information on a number of issues including Brexit. She cannot afford to pay a subscription as her UK pension has been frozen since she emigrated, and is now unsure where to get the information she needs. Sadly, nowadays, it's all about the money.