General Emigration News News - Emigrate UK Page 4
This is the category page for all General Emigration News news here on emigrate.co.uk, where you can view all the General Emigration News emigration news.
High salaries plus growth potential draw expats to Southeast Asia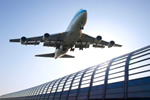 Southeast Asia is becoming the new magnet for expat professionals due to its growth potential and generous salaries. Singapore is a special favourite with expat jobseekers in the financial sector. as the city-state is becoming known as the region's answer to Wall Street. Professionals with the right degrees and experience in...
New rules on Netherlands rental properties may cause problems for expats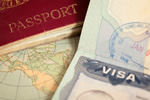 New rental rules introduced by the Netherlands government may mean more problems for expats needing accommodation. New laws applying to rental properties in The Hague are intended to ensure police officers, nurses and teachers on average wages are able to rent properties in the city. The laws include income requirements on mid-market...
Expats looking to advance their careers should consider these destinations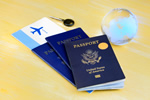 For the majority of expats, advancing their careers via an overseas assignment is even more important than a better lifestyle and increased salary. It's well known that a successful stint overseas is a great way to spice up the average expat CV when applying for a new job, especially if one or two promotions have been had during the...
Tips for newly arrived expats on seeing Tokyo as it truly is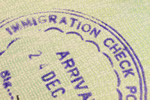 The offer of a reassignment to Tokyo often sparks trepidation rather than celebration, but it's an opportunity to be a part of one of the world's most iconic capitals. Whilst Tokyo may not be as popular as an expat hub compared with the Gulf States, Singapore and Hong Kong, this unique mega-city has the ability to turn even the most...
Hints on getting a foothold in Switzerland as an expat investor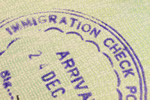 Given all the reasons why Switzerland is the holy grail for expats determined to grow their careers whilst earning a small fortune, it's no surprise that the small country is also a magnet for investors. Known worldwide as a hub for safety, security, eye-wateringly high salaries, cleanliness. environmental stewardship and natural...
Tips on what to expect from Italian drivers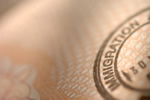 If you're heading to Italy to take on a new job, being aware of Italian driving habits could save your life! It's a well-known fact that Italian drivers all behave as if they're competing in a Grand Prix, but how far from the truth is this belief? The belief that red lights are optional, aggressive driving, impatient and...
Vietnam now in top 10 best world countries for expats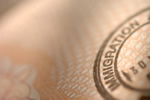 Nowadays, Vietnam isn't just beating its former rival Thailand, it's also 10th in the 'best countries' list for expats in general. Vietnam has come a long way since its dark days, during which US servicemen were flown to Thailand for much-needed R&R, with the traffic nowadays going in the opposite direction. The former...
Is Malaysia the best location for expats leaving Thailand?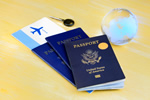 Expats looking to relocate from Thailand due to the new visa laws but preferring to stay in Asia should consider Malaysia. As the expat exodus from Thailand continues, many of those planning to leave are reluctant to return to the home country as they're used to the warm, laid-back Southeast Asian lifestyle. For retirees as well as for...
Tips on starting an expat business in China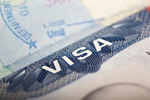 Getting used to China's totally different business world isn't easy but can be very rewarding. Every expat entrepreneur who arrives in China full of hope and new ideas soon realises the Chinese way of doing things is unfamiliar, to say the least. Western companies are increasingly wanting a piece of the action in this new global...
Expats in Thailand start petition for immigration reform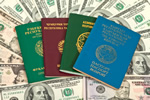 Expats in Thailand have started a petition urging reform of the dreaded Article 37 reporting law. It's been a rough year for expats working, living or retiring in the former Land of Smiles, with retirement visa changes and the enforcement of several other laws including Article 37. This rule is intended to keep track of foreigners in...