Foreign spouses banned from returning to Thai wives and families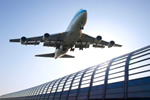 Thousands of Thai/expat couples are now separated either in the Kingdom or across the world.
As the pandemic seems to be slowing slightly, Thai/expat couples and their families are desperately hoping to be reunited in the near future. In spite of the decline of infections in the Kingdom, the junta government has just extended its incoming passenger flight ban to July 1, with no promise that expat residents will be allowed back into the country. To make matters even worse, the Australian Ambassador has just announced the normal numbers of flights between the two countries may not resume until far later in the year.
It's as bad for foreigners stranded in Thailand as it is for those forbidden to enter the country even if they have partners, children and are also providing for members of their extended Thai family. The only expats allowed entry are diplomats and those with certain kinds of work permit. Even more concern is being caused by an announcement by the country's tourist authority chief, which states non-residents and tourists may not be allowed to enter the country until at least October, and Australian incoming flights may not now be introduced until early next year, although tourists may well be allowed in far sooner.
The Nation, Thailand's English language newspaper, recently interviewed foreigners trapped either in the country or outside in a number of world states. Many of the heartbreaking stories involved children who couldn't understand why their daddies weren't allowed to come back, nor appreciate that repatriating Thai nationals was now the government's priority. For decades, Thais have emigrated for work purposes and now form part of vibrant international communities and, in the same way, foreigners have married Thai wives and often travel overseas for work purposes.
The government's abrupt cancellation of all incoming commercial flights on April 4th gave no warning nor any time to get back before the ban commenced. Over the last decade, it's been estimated some 300,000 foreigners have made their homes in Thailand, with many getting married and starting families. One Irish expat is now stuck in his home country with no idea when or how he will see his Thai wife and their three young children again, and another who flew to Australia to attend his father's funeral is in the same situation.
Recently, expats have been the target of ministerial racial abuse, with some of those unable to return believing this change of attitude on the part of government is one reason for forcing the separations. Many of those affected are considering taking their partners and families back to the home country, thus permanently abandoning Thailand, but many world countries' immigration rules could scupper their ideas. Expats desperate to return to their loved ones are stating that it's cruel to keep families apart for whatever reason.
As regards the pandemic, Thailand seems to have avoided the worst of the infections and deaths, yet another reason for allowing stranded foreigners the right to enter and be with their loved ones. At the same time, tourism authorities are making loud noises about allowing Chinese visitors back into the Kingdom earlier than foreign spouses, even although a second wave of infections would seem to be developing in Wuhan.